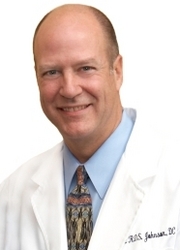 How great would you feel without constant joint pain, stiffness, and chronic fatigue?
Utica, MI (PRWEB) January 4, 2010
Fibromyalgia has been described as a "brain-body system malfunction that saps strength, energy, creativity, sleep, motivation, mood, cognition, memory, and is associated with persistent pain as well." People who suffer with constant or intermittent fibromyalgia and/or chronic fatigue symptoms are exhausted and in pain all day. This pain can end now with a new Fibromyalgia treatment program.
Dr. Karl R.O.S. Johnson, D.C., the author of "The Ultimate Strategy for Ending Fibromyalgia and Chronic Pain", is the only chiropractor in the area offering the "Ultimate Fibromyalgia Recovery Solution." Former fibromyalgia sufferers have found out:

That nervous system health is of vital importance in recovering from fibromyalgia
What 2 things are absolutely necessary for the nervous system to heal
The five priorities that must be handled to have a chance to recover
And…the one priority that, if present, will foil all attempts to get rid of your chronic health challenge unless it is tamed!
With Dr. Johnson's "Ultimate Fibromyalgia Recovery Solution" patients learn and participate in the aspects of treatment that give them the power to end their pain, suffering, and fatigue. Former fibromyalgia sufferers have learned they never again have to wonder:

How great they would feel without constant joint pain, stiffness, and chronic fatigue.
How easy their life would be if they could just do all the things they want and love to do without feeling exhausted and miserable.
What it would be like to NOT take handfuls of all those expensive pain medications that don't work and can have deadly side effects.
What it would feel like waking up tomorrow morning, bright eyed and bushy tailed, feeling completely refreshed with a surge of energy, ready to take on the new day
The Chiropractic & Nutrition Wellness Center offers a FREE DVD and information packet with more information on this revolutionary program. For more information please visit http://www.TheFibroSolution.com or call 1-877-604-8204.
###