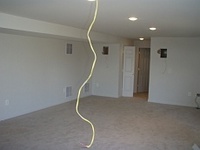 "Most of my clients," Weissglass says, "are hoping to sell their home in the near future. The policy they are able to buy with negative Chinese drywall test results is assignable. My client is able to advertise when they list their home that it is guarant
Hamilton, VA (PRWEB) December 21, 2009
Certified Chinese Drywall Testing, LLC has developed the nation's only fully insurable Chinese drywall testing protocol.
The protocol requires extensive sampling and testing throughout the home and utilizes both technologies that are currently being used by the Consumer Products Safety Commission in their investigation of Chinese drywall.
The Chinese drywall testing protocol developed by Certified Chinese Drywall Testing is a response to a growing problem. The Chinese drywall issue has expanded beyond homes that actually contain Chinese drywall. The fear of Chinese drywall has paralyzed potential buyers.
A recent informational article submitted by Certified Chinese Drywall Testing explains that "the issue extends to entire neighborhoods and from those neighborhoods to other homes built by the same builder."
Without an insurable and underwritten Chinese drywall test, potential buyers simply avoid any home that is remotely related to Chinese drywall. What results is depressed market values for any home in a neighborhood where another home has been confirmed to contain Chinese drywall.
"Potential buyers are so scared that other homes in the neighborhood may contain Chinese drywall that they avoid the entire area," says Joseph Weissglass, Founder and President of Certified Chinese Drywall Testing. He goes on, "knowledge within the real estate community is relatively wide spread. Agents know which neighborhoods are affected and advise their clients to avoid that area."
Until recently, inspections and tests for Chinese drywall were basically visual inspections or symptoms. A negative result did little to help ease the nerves of potential buyers. Weissglass equates this to a "going in for a physical and having the the doctor ask if you are coughing and sneezing." For most purposes, these inspections are not adequate. "Everyone knows that a true physical involves checking temperature, taking blood pressure measurements, and sampling blood for laboratory tests," Weissglass explains. Potential buyers are not comforted by a Chinese drywall test that the only checks for the symptoms of Chinese drywall. A check for symptoms is no guarantee and does not provide the peace of mind they need before making such a significant decision.
This new Chinese drywall test, however, is exhaustive. A negative result, because of how comprehensive the test is, allows a homeowner to purchase insurance that specifically protects against any risk associated with Chinese drywall.
Certified Chinese Drywall Testing provides Chinese drywall tests in Virginia, Florida, Louisiana, Mississippi, and North Carolina. "We are expanding service area literally every week," Weissglass explains, "so be sure to call or email to see if we can help in your area."
"Most of my clients," Weissglass says, "are hoping to sell their home in the near future. The policy they are able to buy with negative Chinese drywall test results is assignable. My client is able to advertise when they list their home that it is guaranteed to be Chinese drywall free, increasing their ability sell their home. Then, at the transaction, the insurance is assigned to the new buyer."
Currently, Chinese drywall tests are most common in Virginia Beach, Chesapeake, Miami, Tampa, and Palm Bay. "We service just about every area of Florida and Virginia" Weissglass says, "we are rapidly expanding into the other states that are impacted by Chinese drywall."
Homeowners interested in a Chinese drywall test should call or email Certified Chinese Drywall Testing. Weissglass advises to leave plenty of time, "we are nearly completely booked out to early February for Chinese drywall tests."
For more information on Chinese drywall tests, visit http://www.certified-chinese-drywall-testing.com.
###