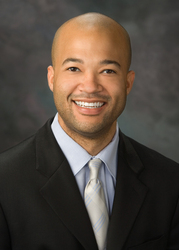 Santa Barbara, CA (PRWEB) December 20, 2009
Nationally Board Certified Trial Attorney and Scientist Okorie "Dr. DUI" Okorocha of Santa Barbara, California, has been named Top DUI Lawyer for 2009 by Pasadena Magazine.
Pasadena Magazine reached out to thousands of attorneys to name the top attorneys in the San Gabriel Valley and beyond. Attorneys voted through an online balloting website and selected the attorneys they felt to be best in their chosen field.
During the last year, Mr. Okorocha has obtained not-guilty verdicts in cases from Driving under the Influence (DUI) to homicide.
His successes include preventing convictions in DUI cases other attorney would deem impossible in which his clients gave full confessions and their blood alcohol tested well above the legal limit.
Okorie "Dr. DUI" Okorocha is chosen by Judges and/or other bench officers to represent them personally, as well as their family members and friends.
Okorie "Dr. DUI" Okorocha can be reached by phone at (800) 285-1763 or by web at http://www.cprslaw.com/Legal_Blog.aspx
# # #