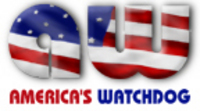 we just went through this same nonsense with Wells Fargo auction rate securities, with the absolutely worthless California State Attorney General Jerry Brown, & now we learn smaller Schwab YeildPlus investors are getting thrown under the bus? Why have the SEC, or State Attorney Generals? This is so wrong.
Washington, DC (PRWEB) December 21, 2009
The Wall Street Fraud Watchdog is one of the leading private advocacy groups in the United States fighting to protect innocent investors from what would seem to be one Wall Street flim-flam after another. Case in point Schwab YieldPlus: The Wall Street Fraud Watchdog says," investors who acquired shares of the Schwab YieldPlus Fund between May 31, 2006 and March 17, 2008 may be class members. In addition, California residents who held the Schwab YieldPlus Fund as of Sept. 1, 2006 are class members. These investors need to act to protect their interests, and we do not think inclusion in a class action that offers $0.10 to $0.20 on the dollar is fair.Opt out!" The group is saying,"we are not a law firm, and this is not an attempt to practice law, but this is wrong. Small investors with less than $50,000 in this just like cash, mortgage backed securities, sub prime loans scheme, are on the verge of getting screwed. Where in the hell are the typically useless state attorney generals? Opt out of this ridiculous good old boy class action, & we will try to figure a way out to get you help through arbitration." For more information please feel free to contact the Wall Street Fraud Watchdog at 866-714-6466, or contact the group via its web site at Http://WallStreetFraudWatchdog.Com
Note:Schwab Corp. Securities Litigation ("Class Action"), Case No. 08-cv-01510 WHA, that any request for exclusion from the Class Action must be received by the claims administrator by December 28, 2009.
Investors who decide to opt out of this ridiculous class action must do so before December 28th & send the enclosed to the address listed below:
Possible text of an opt out letter:
Name
Address
Account Number
I hereby elect to "opt out" of (not participate in) the Class action relating to the Schwab Yield Plus Fund. I intend to pursue my own action at FINRA directly against Schwab. Please confirm your receipt of this election via fax (insert fax number) or email (insert email).
Sign in precise name shares are held
Send this letter overnight-or certified mail to the following address:
Notice Administrator
Re: Schwab Corp. Secs. Litigation Exclusions
c/o Gilardi & Co. LLC
P.O. Box 808061
Petaluma, CA, 94975-8061
In addition, there are several other important steps that investors must follow if they elect to opt out of the Schwab YieldPlus class action lawsuit. They are:

Investors must provide a written statement requesting exclusion from the Schwab YieldPlus class-action lawsuit;
Investors must sign and date the request and include their mailing address; and
Investors must mail the above information by Dec. 28, 2009
The Wall Street Fraud Watchdog is saying,"we just went through this same nonsense with Wells Fargo auction rate securities, with the absolutely worthless California State Attorney General Jerry Brown, & now we learn smaller Schwab YeildPlus investors are getting thrown under the bus? Why have the SEC, or State Attorney Generals? This is so wrong." The group is says,"and once again, where is California State Attorney General Jerry Brown-on one more flim flam effecting thousands of Californians & US citizens nationwide-with a firm based in his state?" For more information please feel free to contact the Wall Street Fraud Watchdog anytime at 866-714-6466, or contact the group via its web site at Http://WallStreetFraudWatchdog.Com
###