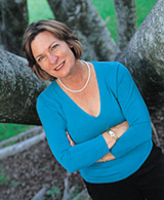 lynda.com is thrilled to have Karen Fredrick's ACT! 2010 Essential Training course in our Online Training Library®
Boca Raton, FL (PRWEB) December 23, 2009
Boca Raton CRM consultant and trainer, Karen Fredricks, was selected by lynda.com to create and record ACT! 2010 Essential Training, a collection of video training lessons, which were released in December, 2009.
lynda.com chose Karen Fredricks for the ACT training course following the success of her ten previous For Dummies titles, all of which are available at major book retailers. Fredricks is also the President and Founder of Tech Benders, a nationally recognized CRM consulting firm.
ACT is a contact management database. It provides calendar, contact and communications functions as well as sales tools and reporting capabilities. ACT 2010 includes a new e-mail marketing tool as well as contact-specific links to the most popular social networking sites.
Fredricks said she didn't have to change her style much to explain the Microsoft and smart phone compatible software. "The lynda.com training videos have been so successful because of the foolproof formula developed by Lynda Weinman," said Fredricks. "This approach is so similar to my own instructional style that creating these ACT training videos was both a rewarding and fun project."
According to Fredricks, "I am thrilled to be presenting these videos of ACT 2010. The content had to be highly focused and triple checked for items such as accuracy, explanation of CRM terminology, and ease of use by the ACT user. In addition, the presentation had to provide an enjoyable experience while providing instruction regarding the use of highly technical content. Fortunately the folks at lynda.com were there to help me every step of the way."
"lynda.com is thrilled to have Karen Fredrick's ACT! 2010 Essential Training course in our Online Training Library®," says Garo Green, VP Business Development at lynda.com. "lynda.com is dedicated to building content that helps businesses of all sizes become more organized, efficient, and profitable; Karen's experience and deep knowledge of ACT! 2010 ensures we are making good on that promise."
About Karen Fredricks:
Karen Fredricks has over 20 years of CRM consulting and training experience, during which time she has acquired in-depth expertise in the operational, sales and marketing requirements of a broad spectrum of businesses. Fredricks holds certifications in numerous software products.
About Tech Benders:
Tech Benders provides a variety of services to businesses of all types and sizes, including needs analyses to determine hardware and software requirements, installation of selected software packages, troubleshooting, software customization, and training. Founded in 2002 by Karen Fredricks, Tech Benders has helped thousands of CRM users to increase both their efficiency and profitability.
About lynda.com
Founded in 1995 by Lynda Weinman and Bruce Heavin, lynda.com is the nation's foremost authority on online training and education, and an award-winning provider of educational materials, including Hands-On Training® instructional books, the Online Training Library®, and CD- and DVD-based video training spanning more than 660 courses for designers, instructors, students, and hobbyists.
From professional software tools including Photoshop, Flash, Dreamweaver, Logic, Illustrator and Office, to consumer-friendly education about digital photography, Web design, digital video, and many others, lynda.com's all-star team of trainers and teachers provides comprehensive and unbiased video-based training to a global membership of tens of thousands of subscribers. Learn more at http://www.lynda.com.
Contact:
info (at) techbenders (dot) com
http://techbenders.com/
###