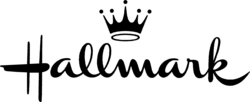 Bradford, UK (PRWEB) December 22, 2009
A Daily Mail survey has revealed that only one in 100 Christmas cards sold in Britain has a religious message or contains any religious imagery. Traditional Nativity scenes are often being snubbed in favour of Funny or Cute designs which don't reflect the 'true meaning of Christmas'.
Hallmark is successfully redressing the balance by having a huge breath of offer which covers every consumer's taste. This includes religious cards, both traditional and contemporary. In fact, last year one of the top 10 bestselling boxed selection of Hallmark's Christmas cards was religious.
However, Hallmark.co.uk also acknowledges the importance of Christmas, not just as a religious festival, but also as a time for us to reconnect with the important people in our lives. The 'true' meaning of Christmas for many is often the chance to spend quality time with family, so how does Hallmark.co.uk convey this better than other more established online services already on the market such as Moonpig.com?
"Christmas is a family time and an opportunity to let our loved ones know just how much they mean to us." explains Hallmark Product Manager, Jennifer Dixon. "Although we do have a large selection of humour, we offer our customers much more than just funny, jokey cards. We offer cards which allow customers to make a real emotional connection."
Dixon adds, "Some people find it hard to say how they feel about their friends and family and we can make it easier with sentiments that express just what they want to say, but better than they could say it themselves. And being an online personalised service means the words can be edited to make them even more suitable to the relationship. We even offer two verse options for the customer to select the one which suits them best."
Hallmark.co.uk also helps take some of the stress out of the season as Jo Langrish-Dixon, Marketing Manager details, "We know how manic Christmas can be so we wanted to create a service to help ease the mammoth task of dusting off the Christmas card list and writing hundreds of cards! By personalising one card with their name, photos or even a family newsletter, customers can order multiple copies and send one to each of their friends, making it really convenient at the busy Christmas period."
Christmas is also viewed by many as a time for charity and with 30p of each Charity card sold going to Barnardo's, Hallmark has got this covered too.
So with all this choice, as well as the presence of much-loved favourites such as Forever Friends, Disney, Purple Ronnie and Lego, there's certainly something for everyone, a fact Langrish-Dixon is keen to emphasise "We aim to exceed the expectations of all our customers' Christmas card needs, while still maintaining the highest standards of quality."
Hallmark Cards UK - Choose, Personalise and Buy a Hallmark Greetings Card from 1000's available online right now. Send eCards from our huge range or find out what's going on In Store. birthday cards, easter cards, christmas cards, fathers day cards, personalised cards, wedding cards, personalised birthday cards, anniversary cards, mothers day cards, valentines day cards, engagement cards, good luck cards.
###