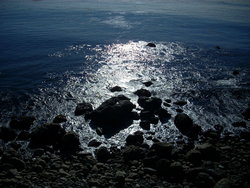 This has been an amazing year to witness the public's appetite for news and celebrity stories, especially those that contained a moral and spiritual dimension
New York, NY (Vocus) December 22, 2009 –
The Universe Says Press™, an unconventional news source that interprets the spiritual significance behind breaking news and celebrity trends, has launched an online media portal.
"This has been an amazing year to witness the public's appetite for news and celebrity stories, especially those that contained a moral and spiritual dimension," observed Shaman Lawyer Vincent.
"Whether following the unwinding of Tiger Woods, contemplating Oprah's next career move, or observing President Obama's celebrity image, the public needs a news source from a neutral, spiritual perspective," stated Shaman Lawyer Vincent.
Their Editor-in-Chief, Shaman Lawyer Vincent Presti, will be providing unique spiritual insights on selected news stories and celebrity headlines. Shaman Lawyer Vincent is a gifted intuitionist who has been recognized by major media for his special spiritual talents. He has helped individuals and businesses benefit from his non-ordinary knowledge and decision-making process for decades. He is also a member of the Society of Professional Journalists.
The Universe Says Press™ inspires individuals to evaluate and analyze the world around them from a new point of view, that is, what would the Universe say in regards to what is occupying the majority of society's consciousness and thought processes.
To this end, Shaman Lawyer Vincent believes, "The Universe Says Press™ will become an international phenomena and leading source of inspirational news for individuals, businesses, governments, and all members of The Universe!"
About the Company
Founded in 2009, The Universe Says Press™ is a portfolio member of I Wanna Be On® Media, the pioneering Celebrity Image Incubator Platform.
Our Editor-in-Chief, Shaman Lawyer Vincent Presti, is an I Wanna Be On® Packaged Personality.
For additional information, you can visit theuniversesays.com, send an e-mail to info(at)theuniversesays(dot)com, or contact their Editor directly at 212 924 3901.
###