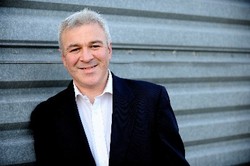 "The feedback from our testers will help shape the final product and ensure we can put the UK consumer back in charge of their own finances" - Gavin Littlejohn, Money Dashboard CEO
Edinburgh, UK (PRWEB) December 22, 2009
Money Dashboard's eagerly anticipated beta testing programme launches today. Testing of the budgeting software is by invitation only and thousands of people have already signed up to take part.
For the first time testers will get a feel for how Money Dashboard will finally look when it launches next Spring. Users can aggregate their bank accounts, tag transactions and use the budgeting tools provided. A forum to provide feedback is also now live.
Money Dashboard is a free online personal finance service for the UK consumer. It brings a person's bank accounts, credit cards, store cards and loans together on one screen - giving a clear up to the minute picture of their personal finances, making it the one place to manage your money.
Consumers can access the Money Dashboard personal finance application from any PC and by using it for just ten to fifteen minutes a month it allows them to track spending, set budgets and helps them save. It will also send email and text alerts of budget overspend, suspicious transactions or important events.
Independent of banks, building societies and lending organisations, Money Dashboard is the consumer's friend. It puts people in control of their finances and helps them identify suitable products and ways to save.
Money Dashboard's CEO Gavin Littlejohn comments: "This is an exciting day for us - to finally see Money Dashboard come to life with people using it is fantastic. The feedback from our testers will help shape the final product and ensure we can put the UK consumer back in charge of their own finances."
Money Dashboard will be rolling the service out to those that are currently signed up over the next few weeks - applications for access are still being accepted at http://www.moneydashboard.com/signup.aspx.
About Money Dashboard:
Founded by Gavin Littlejohn in 2006 and backed by a heavy weight management team including Non Executive Chairman Stuart Sinclair, former CEO of Tesco Personal Finance and David Robinson, founder and former CEO of Bright Grey, Money Dashboard is tipped to crack the UK online personal finance market.
Aimed at the 20 - 40 UK market Money Dashboard will finally give consumers the power to manage their personal finances. Currently undergoing closed beta testing, Money Dashboard will launch to the general public in Spring 2010.
###