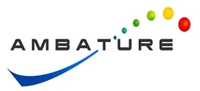 "From my years in Silicon Valley, I have learned that it's a rare opportunity to join a company such as Ambature, that has the technology to make such a revolutionary advancement," said Chairman and CEO, Joe Beyers.
Flagstaff, Ariz. (PRWEB) December 23, 2009
After thirty-four years with Hewlett-Packard (HP), licensing and Intellectual Property expert Joe Beyers departs HP to turn his focus on a leadership role with a new energy efficiency company, Ambature.
Ambature was founded in 2007 for the purpose of developing technologies that can significantly improve the efficiency of electrical energy generation, distribution and usage. These technologies will have an impact on electrical transmission lines, electric motors, integrated circuits as well as a broad range of other electrical devices. The company intends to develop these technologies and license the intellectual property to other companies, as well as create partnerships in the development of innovative products that use these technologies.
Beyers possesses a rare combination of tremendous strategic insight, keen business judgment and deep technical knowledge," said Ambature co-founder, Doug Gilbert. Co-founder Neal Mody agrees, "Beyers' depth of experience, his ability to drive effective decisions in the midst of complexity and rapid change as well as the respect he has earned industry-wide, will help bring our technology to the forefront."
Beyers served as vice president of Intellectual Property Licensing at HP. In this role he established the HP Intellectual Property Licensing function that was responsible for licensing HP's intellectual property spanning multiple product lines and technologies. He authored chapters in two books on intellectual property and was inducted into the international IP Hall of Fame.
"From my years in Silicon Valley, I have learned that it's a rare opportunity to join a company such as Ambature, that has the technology to make such a revolutionary advancement," said Beyers. "The United States needs to embrace potential high-impact companies in the energy field in order to relax the grip of oil dependency and to meet its goals for reduction in carbon emissions. I look forward to leveraging my entrepreneurial and licensing expertise to help ensure Ambature's success."
Larry Udell, founder of the Silicon Valley Chapter of the Licensing Executives Society, commented, "Ambature has the ability and technology to dramatically change the way energy is created and used in the world today, and in the future. With Joe's leadership and Ambature's experienced team, this venture has tremendous business upside and the potential to positively affect all our lives."
Beyers has served in a number of other vice president and executive management roles, including vice president of HP's Internet Business Unit, a group of eight innovative start-up businesses that addressed several Internet related product segments. Additional leadership roles were in planning and strategy, and corporate development, as well as technology development of operating systems, computer systems and integrated circuits. Beyers is also a Distinguished Alumni from the University of Illinois.
About Ambature:
Ambature's mission is to create and license materials which will increase the efficiency of generation, distribution and use of electricity. Ambature is supported by the Northern Arizona Center for Emerging Technologies (NACET), a small-business assistance program founded to help entrepreneurs and startups succeed in Northern Arizona. Ambature is also receiving assistance from Flagstaff-based Northern Arizona University (NAU) and Arizona State University (ASU) located in Tempe, Arizona.
Ambature's development team is located in Flagstaff, Arizona, with business centers in Mesa, Arizona and Cupertino, California.
For more information, please visit: http://www.ambature.com
Media Contact:
Melanie McBride
480-862-9094
# # #