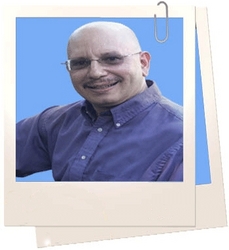 "One of the questions I am most frequently asked about holiday stress is whether there is a strategy that will work to help reduce it."
Forest Hills, NY (PRWEB) December 22, 2009
As if we aren't stressed enough, here come the holidays to tilt the stress scale to overload! What can we do about it? According to Stress Solutions President, Robert Lawrence Friedman, "One of the questions I am most frequently asked about holiday stress is whether there is a strategy that will work to help reduce it." With that question in mind, Friedman has come up with an indispensable 'Five-Day Strategy for Holiday Stress-Busting.'

Tip Number One – It's Here – the First Step to Change is Awareness
Tip Number Two – Be Gentle With Yourself
Tip Number Three – You Have the Power
Tip Number Four – Work the Plan
Tip Number Five – Celebrate Your Breakthroughs
Holiday stress is a complex topic that may range from psychological issues such as sadness over loss, time pressures, work overload due to having to multitask work, family and self, to the responsibilities of family, conflicts in dealing with others and feeling overwhelmed. To combat the negative effects of stress, Friedman suggests you:
Learn to recognize your "Stress Signature"
Focus on being more optimistic and positive
Create Better Boundaries
Practice delegating duties
The mission of Stress Solutions is to provide individuals with innovative methods for managing stress, including both computer and mobile applications. The recently released "Relaxation On-Demand" software was created as a busy person's solution to stress. With this program, all a person needs is 30 seconds to create a lasting and powerful state of relaxation. It has been made available as an application for the iPhone.
Stress Solutions' clients have included American Express, Chase Manhattan Bank, HBO, Standard & Poors, Viacom, Saint Barnabas Health Care and many others.
Robert has appeared on Discovery Health Channel, Fox News, NBC Morning Show on Today, CBS News, and has been featured in the Sunday Newsday, Cosmopolitan Magazine, Parenting Magazine, Self Magazine and many others.
###