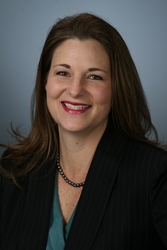 Murray sees multiple parallels between providing hospitality in senior housing and on a cruise ship.
Shoreview, MN (PRWEB) December 22, 2009
Before becoming a senior housing development expert for Ecumen , Julie Murray spent the better part of her 20s working as a purser and chief purser for Carnival Cruise Lines cruise ships in the Caribbean.
Murray sees multiple parallels between providing hospitality in the expanding field of senior housing and serving customers on a cruise ship. In a recent Ecumen senior housing development blog post, Murray shared 10 Senior Housing Hospitality Tips she took from working on a cruise ship that are equally applicable to the hospitality needed in senior housing. These tips and many others are at Ecumen's senior housing development blog.
1. Smile: It's the Universal Language: In an international setting, Murray worked with passengers and crew of multiple nationalities who spoke a variety of languages she did not. But even during sometimes frustrating bi-lingual attempts at a discussion, smiles helped smooth the waters. Service without a smile isn't service.
2. Listen Intently: When people bring problems to you, they may really be saying, "Please listen to me." When Murray worked at the purser's desk (where you lodge your complaints on a cruise ship), she was amazed at, how even when problems couldn't be solved, the authentic act of listening intently built camaraderie with that person and moved them from dissatisfied to satisfied.
3. Show Genuine Appreciation: Murray says that on each cruise they set sail with bottles of champagne for the pursers to provide passengers that were either upset or had some sort of mishap on the cruise. That peace offering combined with authentic appreciation for the person choosing the cruise line helped turn the tide. Whether on the cruise ship or working in senior housing, you want every person to know they are genuinely appreciated. You can't fake that.
4. Say Hello (With a Smile): Whether on a cruise line or in a senior housing community, people are customers. Always, always say hello – with a smile – to them. No job is so demanding that you cannot say hello and mean it.
5. Providing Choices Puts Customers in Control: Having choices are vital to happiness. Murray says that when weather was rough on the seas, they sometimes had to miss a planned port of call, so they'd give passengers a choice of either a day at sea or substitution of another port. "We knew the majority would always want the substitute port, but by giving them a choice they rarely complained about missing the planned port," said Murray. "Choices empower people."
6. Don't Assume: People who are expecting something and don't get it, understandably get frustrated. Sometimes passengers approached the purser's desk angry that their cabin had been changed, yet 99% of the time these people had received a complimentary upgrade to a nicer cabin. Perceptions are everything and making the wrong assumptions can skew them.
7. Communicate Your Message Frequently: Communicate many different ways to make sure the message comes across. On a cruise ship we shared key information frequently through the combination of the public address system, daily activity newspaper, on the televisions, in the dining rooms and elsewhere. People like easy-access information that makes their lives easier. And in a place of hospitality, they expect it. Deliver.
8. Find a Way to Say Yes: Even if your answer to a request has to be a no, there is usually some part of the request that can be a yes. That was Murray's mantra on the cruise line, and she says it's equally applicable to senior housing. For example, "Mrs. Smith we can not take you to your daughter's house 30 miles away but we would be happy to research shuttles and taxis and negotiate the best rate possible for that trip and arrange it for you."
9. Make the Little Things Mean A Lot: Murray says people always absolutely raved about the way their cabin stewards would take the bath towels in their cabins and roll them up into various animal shapes using the passenger's sunglasses for eyes and leave them on the beds at turn down. It took just a minute more time, but it contributed to making the person feel special. Senior housing professionals have multiple opportunities to turn relatively little things into very meaningful gestures.
10. Get the Food Right Always: Cruise passengers will forgive most mistakes but not bad food. It's the same in senior housing. You have to get the food right. After all, this is the person's home and they're going to tell others about it.
Ecumen, based in Shoreview, Minn., is the most innovative leader of senior housing and services, empowering individuals to live richer and fuller lives. Ecumen provides senior housing, at-home services, physical rehabilitation and long-term care services, and senior housing development, and nursing home consulting. Ecumen is affiliated with the Evangelical Lutheran Church in America (ELCA). It writes about news and ideas that are shaping the future of aging at its Changing Aging blog.
###