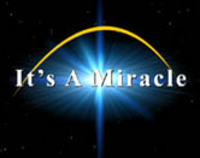 Singing Together About Our Resurrection: The Psalms
Lake Delton, WI (Vocus) December 22, 2009
John Gaffney, the administrator of the website, Master Teacher TV, announced today, the public release of a recently discovered video by the Master Teacher of A Course In Miracles.
The video entitled "Singing Together About Our Resurrection: The Psalms" is part of a series of videos which includes such titles as "Walking with Jesus in A Hologram of Light"
The extremely esoteric presentation is intended only for initiates, those who are enjoying the deep unspeakable experience of communion with the Divine, or those who are genuinely determined to have such an experience.
Illuminate teachers and students of A Course In Miracles worldwide are rejoicing at the discovery of this video which is of a special quality and provides an unusually intimate communication with the Master Teacher, engendering a revelatory and transcendent experience. The Psalms of David, and Jesus' prayer in John 17 are heard in a whole new way. St. Paul's exquisite treatise on Love in 1 Corinthians 13 takes on a brand new vibratory resonance.
As the Master Teacher reminds us in the video from A Course In Miracles, "There is a place in you where this whole world has been forgotten; where no memory of sin and of illusion lingers still. There is a place in you which time has left, and echoes of eternity are heard. There is a resting place so still no sound except a hymn to Heaven rises up to gladden God the Father and the Son. Where Both abide are They remembered, Both. And where They are, is Heaven and is Peace."
The truth of these words enlightens the willing mind as he continues, "We pause but for a moment more, to play our final, happy game upon this earth. And then we go to take our rightful place where truth abides and games are meaningless. So is the story ended. Let this day bring the last chapter closer to the world, that everyone may learn the tale he reads of terrifying destiny, defeat of all his hopes, his pitiful defense against a vengeance he can not escape, is but his own deluded fantasy. God's ministers have come to waken him from the dark dreams this story has evoked in his confused, bewildered memory of this distorted tale. God's Son can smile at last, on learning that this is not the truth of who he really is."
The video "Singing Together About Our Resurrection: The Psalms" can be seen at http://www.themasterteacher.tv/videos/SC-03.htm.
###