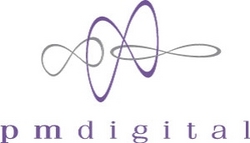 Search tactics that worked, Sandberg said, included running copy in Google ads saying, "Stay home, ship for free."
New York, NY (PRWEB) December 22, 2009
One of the key weapons in the online retail wars this holiday season is the ability to be nimble and fast in the search game. Retailers who saved some of their budgets for the last week before Christmas and can spend this week will enjoy lower costs for their keywords and fewer competitors in the game, according to PM Digital, a search engine marketer with over 70 retail clients.
"These last few days are critical," says Suzy Sandberg, President of PM Digital. "Last weekend (12/19 and 20) saw an unusually large bump in sales of 67% over the previous weekend as the big storm hit the East coast and offers of free shipping were expiring. People went online big-time."
Search tactics that worked, Sandberg said, included running copy in Google ads saying, "Stay home, ship for free." Another winning strategy was to run advertising copy in Google-related websites on news and weather channels using keywords related to the storm such as: snowstorm; blizzard; nor'easter and east coast storm.
PM Digital accesses data through its Holiday Dashboard reporting tool that enables its retail clients to maximize their search marketing dollars by quickly adapting their customized bidding strategies and forecasting projected-to-final holiday performance. More information is available here: http://www.pmdigital.com/customtech_dashboard.htm#.
About PM Digital:
Founded in 2002, PM Digital (http://www.pmdigital.com) is one of the leading internet marketing agencies specializing in search engine marketing. Supported by proprietary media and marketing intelligence tools, PM Digital builds business revenues and brands online for 14 of the top retailers in the nation, as well as premium brand name clients in the publishing and nonprofit fields. Clients include Bloomingdale's, Eileen Fisher, Title9, King Arthur Flour, Paul Fredrick, Delias, The Financial Times, Harvard Business Review, Martha Stewart Living Omnimedia Inc., and SLE Lupus Foundation, among others. Based in New York, PM Digital is a business unit of ParadyszMatera (http://www.paradyszmatera.com) and has offices in San Francisco, Columbia, SC and Minneapolis, MN. To find out more about PM Digital thought leadership, go to http://orb.pmdigital.com.
###