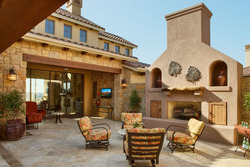 ability to innovate, create, compete and make money.
Austin, TX (Vocus) December 23, 2009
Austin, Texas was recently named as the Best Boomer Town in Texas, according to BestBoomerTowns.com. They Web site published a list of the bet U.S. Places for Retirement, and Austin was the only Texas city to make the list.
Austin offers Baby Boomers an exceptional lifestyle through excellent health care, easy airport access, an array of cultural activities, amazing weather for a myriad of year-round outdoor activities, upscale shopping, dining and living, laid back lifestyle, arts and education. Education is an area in which Austin excels. In a June 2006 study from BizJournals.com, Austin was ranked number three as one of the top U.S. cities with the highest concentration of brainpower based on education level and the "ability to innovate, create, compete and make money."
Contrary to popular belief, the Baby Boomer generation is full of individuals who are stylish, active and constantly connected to the world through their Blackberries and iPhones. Born between 1946 and 1964, Baby Boomers are attending university classes, hiking, biking, doing Pilates, yoga, volunteering and filling up their schedules with social activities. They have also become rather technologically savvy. In fact, the fastest growing demographic on Facebook is the 55-65 year old young boomers. Boomers are resourceful, successful and comfortable with surfing the web and staying in touch with family and friends through Social Media websites.
When it comes to an Austin home builder that caters to this active demographic, Sterling Custom Homes is top of the list. The custom home builder has been honored to build many homes for the distinguished Boomer demographic. Their homes compliment the Baby Boomers' desires for indoor and outdoor living areas as well as the stress free living that is so prevalent in Austin. Visit http://www.sterlingcustomhomes.com and discover why Baby Boomers trust Sterling Custom Homes, an award winning builder, to build their dream home in the "Best Boomer Town" in Texas.
###