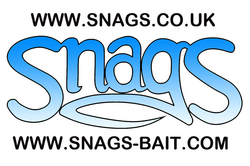 We all sat down and decided that it would be an idea to offer our online customers a reward for their loyalty and trust in the Snags Fishing Tackle brand
(PRWEB) December 24, 2009
Snags Fishing Tackle specialists based out of Colchester in Essex has announced details of their exclusive online January sale starting December 26th at 9am for a very limited time only.
For a limited period Snags Carp Fishing Tackle will offer their online clients the benefits of their sale prices before they become available in the shop. Discounts up to 60% on selected lines will be available on products on the internet only.
Snags Tackle Managing Director Peter Hooper said "We re-launched the website back in late November ready for the Christmas period and were delighted at the response that we got from our loyal customers. We all sat down and decided that it would be an idea to offer our online customers a reward for their loyalty and trust in the Snags Fishing Tackle brand."
He also added "We have a lot of exciting activities happening online over the next few months, including a whole new feature which will allow people to see a video of selected products in action which will be available on our fishing tackle review website as well as through the online shop and our own YouTube channel."
About Snags Tackle Ltd:
Based out of Colchester, Essex in the UK the Snags name has been in the area for well over eleven years and the team have well over 20 years experience in the carp fishing industry. Offering specialist fishing tackle for carp, pike and sea fishermen as well as all manor of baits both fresh and frozen through their store and their specialist online shop that has a large supply of bait making equipment for those wishing to try their hand at their own baits.
###