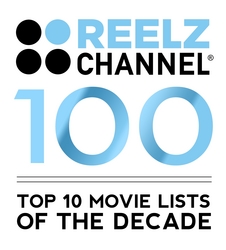 (Vocus) December 23, 2009
With their piles of torn movie stubs, burned out DVD players, and hundreds of Video-On-Demand purchases, the REELZCHANNEL staff set about quantifying the past decade in movies. Tens of thousands of movies later, 100 remained. Presenting the REELZCHANNEL 100, the Top 10 Movie Lists of the Decade.
Today marks the second of our lists with the Top 10 DVDs of the past decade. Bonus-footage discs, restored classics, and special-editions you didn't even know existed are all on the list. And hey, with holiday shopping in full swing, use the list to pick the perfect gift for that movie fan in your life who says they've seen it all. We bet their movie collection lacks coveted DVDs like The Godfather (The Coppola Restoration) or the stunning Blu-Ray edition of Disney's Planet Earth.
Leonard Maltin kicked off our 10 days of listing on Monday with his 10 Hidden Gems of the Decade, movies that missed the Hollywood hype but still delivered movie gold. Take Chop Shop, about the life of a 12-year-old orphan boy raised in car repair shops in Queens, New York. Or Frozen River, the Oscar-nominated movie about a woman on the brink of giving up who finds herself smuggling people across a frozen river between New York State and Quebec.
Be sure to watch Hollywood Dailies on REELZCHANNEL weeknights at 7pm as we introduce a new list every day, counting down the first five on each list, then go online to http://www.reelzchannel.com for the final top five. Upcoming Top 10 lists range from the best action/adventure movies to the, gulp, biggest disappointments of the decade. See what lists Transformers, The Hangover, There Will Be Blood, and many more ended up on.
– Leonard Maltin's 10 Hidden Gems of the Decade
1. Songcatcher
2. The Dish
3. Dirty Pretty Things
4. My Architect
5. Brothers (2005 -- the Danish original)
6. Starting Out in the Evening
7. The Band's Visit
8. Frozen River
9. Chop Shop
10. Skin
– 10 Must-Own DVDs (and Blu-rays) from the Decade
1. Lord of the Rings Extended Editions
2. The Dark Knight Special Edition
3. Watchmen: Ultimate Cut
4. Planet Earth on Blu-Ray
5. Alien Quadrilogy
6. Hot Fuzz Three-Disc Special Edition
7. Fight Club 10th Anniversary Special Edition
8. The Big Lebowski
9. Blade Runner Five-Disc Collector's Edition
10. The Godfather: The Coppola Restoration
About REELZCHANNEL
REELZCHANNEL - TV About Movies® features entertaining original programs that offer a fresh perspective on movies. REELZCHANNEL is carried via cable and satellite on DirecTV (channel 238) and DISH Network (channel 299) reaching more than 46 million homes nationwide. Local channel information is available on http://www.reelzchannel.com/watch Owned by Hubbard Media Group, REELZCHANNEL is headquartered in Albuquerque, N.M.
For more information, please contact us on the REELZCHANNEL Media Line
877- REELZTV (733-5988) / pr(at)reelzchannel(dot)com
###