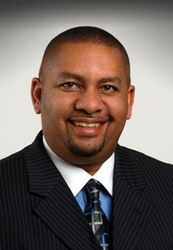 We plan to continue to build on our strong record of improving student achievement, especially in some of our most underserved communities.
Cincinnati, OH (Vocus) December 22, 2009
EdWorks, a Cincinnati-based high school turnaround organization, will work with the State University of New York to develop 11 Early College High Schools throughout the state – from Buffalo to Yonkers -- over the next four years.
EdWorks, a subsidiary of KnowledgeWorks, has developed nine Early College High Schools in Ohio since 2003 after KnowledgeWorks partnered with the Bill & Melinda Gates Foundation, the state and others to invest $40 million to introduce the model.
Between 2003 and 2007 students in the state's Early College High Schools earned more than 10,000 hours of college credits, and more than 2,200 students – most of them the first in their families to attend college -- have been served by the program. More than a third of them graduate with a high school diploma, two years of college credit or an associate degree. This greatly enhances a student's chance to earn a bachelor's degree.
EdWorks executive director Harold Brown expects that success to continue in New York as part of SUNY's "Smart Scholars Early College High School" program, an initiative by SUNY Chancellor Nancy L. Zimpher. Zimpher served as president of the University of Cincinnati from 2003 to 2009.
"We are excited about this tremendous opportunity to partner with SUNY and develop this innovative high school concept throughout New York," Brown said. "We plan to continue to build on our strong record of improving student achievement, especially in some of our most underserved communities."
SUNY will use a $6 million grant from the Gates Foundation to administer New York's Early College High Schools that will serve more than 2,600 students.
"EdWorks has a track record of increasing high school graduation rates, particularly for disadvantaged students, and equipping them to succeed in college. We are looking forward to establishing a successful, long-term partnership." Zimpher said. "By working with schools
serving students in some of our most economically challenged regions, SUNY will have an important role in helping more students succeed in high school and beyond."
In addition to its Early College initiative in New York, EdWorks has been asked by Detroit Public Schools to help it turnaround six of the district's most troubled high schools. That work is ongoing.
About Edworks
EdWorks, a subsidiary of KnowledgeWorks Foundation, is a high school turnaround organization that partners with schools, districts and states to provide effective, long-term solutions. EdWorks offers three different models of school design: High School Turnarounds, Science Technology Engineering and Mathematics (STEM) schools, and Early College High Schools.
About KnowledgeWorks
KnowledgeWorks strives to be the leader in developing and implementing innovative and effective approaches to high school education in in the United States. Our work primarily focuses on redesigning urban high schools, developing STEM and Early College high schools, and supporting student-centered approaches to delivering real learning and results in our schools.
About the State University of New York
The State University of New York is the largest comprehensive university system in the United States, educating nearly 465,000 students in 7,669 degree and certificate programs on 64 campuses. To learn more about how SUNY creates opportunity, visit http://www.suny.edu
###