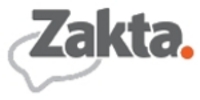 These Zakta Guides help bring together the best resources from the Web to make it easy to have a socially responsible holiday season
Cincinnati, OH (PRWEB) December 23, 2009
Zakta, a personal and social Web search engine, announces its newest set of Guides designed to help users celebrate this year's holiday season in a socially responsible manner.
Zakta members have gathered all of the most useful resources on the Web, and organized them into references, Web sites, books, blogs, shopping and other helpful categories with all the information needed to celebrate this Christmas in a way that is ethical, charitable, and eco-friendly. From gifts to the lighted trees they are placed under—everyone, young or old can have a real and positive effect on the global community with the consumer decisions made this Christmas season.
Dreams may be filled with visions of a white Christmas, but why not go green this year? During this festive season, more and more consumers are looking for ways to celebrate the holidays without harming the environment. Reduce carbon footprints by decorating homes with eco-friendly holiday lights, give friends and family sustainable gifts, or support the community by buying locally. Check out the Green Christmas Guide for resources and helpful tips on everything from recycling and re-gifting to the alternatives of wrapping paper.
'Tis the season for giving, this year choose to give a gift that is truly meaningful—the gift of charity. Christmas is the perfect time to reach out and help others who are in need. Whether donating food and clothing to a local community or contributing on a larger scale by giving to a national or global organization, Zakta's Holiday Charities Guide can help. With resources on seasonal and year-round charities, product information, music and videos, this new Guide makes it easier than ever to give something back this year.
Supporting organizations that encourage and practice fair trade is a simple yet significant way of making a difference this holiday season. Help the world's poor and spread holiday cheer at the same time by purchasing gifts from companies that subscribe to fair trade agreements. Take a look at Zakta's new Fair Trade Christmas Guide to learn more about fair trade and its global benefits, how to get involved, resources for fair trade companies, fair trade gift ideas and other helpful books, blogs and videos on fair trade.
"It is possible, now more than ever before, to enjoy the holiday season while being socially responsible. From being eco-friendly in celebrations, to the gifting and charitable choices they make, people can make a big difference to the community and world around them. These Zakta Guides help bring together the best resources from the Web to make it easy to have a socially responsible holiday season," said Sundar Kadayam, Founder and CEO of Zakta.
There are thousands of resources available on the Web, and searching through all of them to find the reliable information sought can be a daunting task. As a collaborative search engine, Zakta takes the guesswork out of Internet searches and empowers people to find and share useful information with each other in the form of Guides. Users are able to find exactly what they want, with search results organized into functional relevant categories. What's more, the resources listed in these Guides have all been tried by Zakta members, so users know they are getting good, reliable resources.
With such collaborative and focused search results, Zakta's new holiday Guides make it easier than ever before to have a socially responsible Christmas.
###