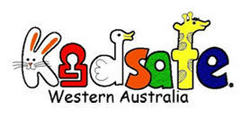 (PRWEB) December 24, 2009
Seatbelts undone and seats not complying with the Australian/New Zealand Standard were some of the faults identified at this year's Kidsafe WA Child Car Restraint Checking Day in Joondalup.
Kidsafe WA, in partnership with car insurance provider SGIO, checked more than 90 child car restraints for local parents at Lakeside Joondalup Shopping City on Friday 27th November.
The major errors observed included seatbelts not done up, upper tethers not used and incorrect anchor-points used. Kidsafe WA CEO Sue Wicks said that she was surprised by the number of international restraints brought in for checking.
"These restraints do not meet the mandatory Australian/New Zealand Standard and shouldn't be used," she said. "Car crashes are a leading cause of child deaths in Australia and nearly three quarters of restraints we checked were either incorrectly fitted or incorrectly used, reducing their effectiveness."
"Parents can reduce the risk of death or serious injury in a car crash by as much as 70 per cent by using a correctly installed child car restraint."
"When the restraint is not secured by the seatbelt, or the harnessing is not correctly adjusted, it puts the child at far greater risk of serious injury should an accident occur," she said.
The trained Kidsafe WA staff who checked the installation of the child restraints on the day also showed parents how to use the seats so that their children were better protected, as well as providing parents with a written summary of the assessments.
Other problems encountered on the day included restraints more than 10 years of age, loose harnesses over children and children moved to the next type of restraint too early.
SGIO Corporate Affairs Manager Rob Cory urged parents to take steps to ensure the safety of children when travelling in cars.
"SGIO Car Insurance is committed to helping develop safer, stronger communities and we encourage parents to contact Kidsafe for information on how to ensure their child restraints are fitted correctly," he said.
For more information on Kidsafe WA's regular child restraint fitting, checking and hire service at their Subiaco centre, contact Kidsafe on (08) 9340 8509 or visit http://www.kidsafewa.com.au.
About SGIO
SGIO is a provider of Travel Insurance, Home Insurance, Motorcycle Insurance, Car Insurance and more in Western Australia.
Insurance Australia Limited ABN 11 000 016 722 trading as SGIO
For many insurance products a Product Disclosure Statement is available from SGIO which you should consider before making decisions about those products.
Insurance issued by Insurance Australia Limited trading as SGIO, 46 Colin St, West Perth, Western Australia 6005 . sgio.com.au
###