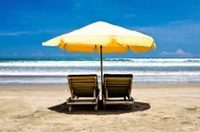 Over a third (34%)* of over 50s prefer to book their own transport, accommodation or other elements of their holiday separately
(PRWEB) December 26, 2009
Peace Of Mind For Independent Travellers - Up to £5,000 cover for travel and accommodation costs
Cover for travel companies going bust or FCO advice not to travel
Over a third (34%)* of over 50s prefer to book their own transport, accommodation or other elements of their holiday separately. To give these independent travellers peace of mind, Saga Travel Insurance now offers extra financial cover at no additional cost.
The new cover offers up to £5,000 for irrecoverable costs if customers are unable to travel or use the services paid for. This could be because a company has gone into administration or if the trip has to be abandoned because the Foreign and Commonwealth Office has advised against travel.
Saga's new Independent Traveller insurance covers the following independently pre-paid travel services that are not always included in a standard travel insurance policy.
Car ferries
Railway journeys (including Eurostar and Eurotunnel)
Car parking and car hire, coach journeys, safaris and excursions
Villas abroad and cottages in the UK
Hotels, camping and caravan sites, mobile homes
Andrew Goodsell, Executive Chairman, Saga Group, comments: "The over 50s are experienced travellers and often like to book some parts of their holidays independently to get exactly what they want. We appreciate that people are concerned in the current climate about their travel plans being affected by unforeseen events, which is why we have added this extra protection to our travel insurance policies. Saga customers can now travel with the peace of mind that even if they book independently, they are fully covered."
Notes to Editors:
GB TGI Q4 (July 2008-June2009)
For further information, please contact:
Naomi Thornton
Senior Press Officer
Saga Group
Tel: 01303 771529
Naomi.thornton(at)saga.co(dot)uk