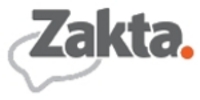 We invite people the world over to join other Zakta members in sharing their passion for their cultures.
Cincinnati, OH (PRWEB) December 23, 2009
Zakta, the newest social Web search engine, offers answers to your questions about Christmas traditions.
Every family loves putting up the Christmas lights together. Whether creating a display or just looking for tips to make it bigger and better, check out the Stunning Christmas Displays Guide. See the displays that started the Christmas light craze or find websites that offer tips for beginners. Users even included some of the ugliest Christmas diplays ever created.
"It is not only the season to be jolly, but also an opportunity to see how our neighbors across the world do it. In keeping with the spirit of sharing during this season, Zakta members have assembled some of the best resources from the Web about Christmas traditions as they are practiced in countries such as Germany, Japan, Italy, Australia and more. We invite people the world over to join other Zakta members in sharing their passion for their cultures," said Sundar Kadayam, Founder and CEO of Zakta.
Looking to try something new this Christmas? Zakta teaches about new cultures with their guides of Christmas traditions from around the world. Check out the German Christmas Guide for information about advent calendars or tips to make the best gingerbread house in the neighborhood. If convinced to not only read about it but also visit Germany, then keep clicking! Zakta can help plan trips with travel tips, travel books and much more.
Considering a warm getaway for your Christmas holiday? Why not read about Christmas in Australia. A Christmas without snow may not sound jolly, but that is not the case for people living down under. See how they celebrate the holidays with their own particular style. If Zakta's Christmas guide sparked a deeper interest about the country, find more information about the people living in Australia and how to plan a visit.
Don't stop the Christmas search there! Zakta offers a unique look at how people around the world will be spending their holidays. From France and England to Mexico and Japan, Zakta gives an inside look at traditions around the world, how those traditions started and how to bring them to the local level through decorations, food and much more.
Rest assured, the information on Zakta is the best available online because members share their knowledge and experience by creating Zakta Guides. Members can create a guide on any topic, thereby, organizing the best of the Web all in one place, without all the clutter.
###