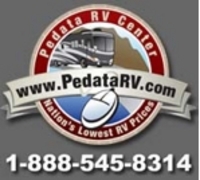 not growth for growth's sake but disciplined, well-thought out, well-planned growth
Phoenix, AZ (Vocus) December 28, 2009
While GE has announced its continued commitment to the RV Industry, they believe some restructuring needs to take place in order for the RV industry to succeed. The main shift needs to occur on the manufacturing end, with manufacturers focusing on the consumer and end sales instead of dealer sales.
"Manufacturers they get paid when the units are shipped off their lots at their factory. What more of them need to do is keep a line of sight for when it moves off the dealer's lot because that's the ultimate sale," says Peter Lannon, president of motorsports and recreational vehicle group for GE Capital, during his interview with the Elkhart Truth.
GE is confident the industry will grow and they will grow with it as long as they grow in a responsible fashion, "not growth for growth's sake but disciplined, well-thought out, well-planned growth," says Lannon. Part of their strategy is signing up new dealerships, putting new credit lines in place, but making sure the dealers are focused on the product. An important factor is that rv dealer s understand the manufacturer's brand instead of discounts they sought in the past. While some blame companies like GE for not making financing available, GE stands behind their new lending structure that focuses on recoverable debt instead of add-on services slipped into loans, like service agreements and towing packages that are hard to recover. Dealers will now be responsible for paying for inventory instead of stock-piling RVs for sale that can stay on lots for years at a time.
Not all dealers are bothered by the new system. "We have had a long relationship with GE and are very pleased with how they have treated us over the years," says Gerard Pedata or Pedata RV Center. "We look forward to working with GE for many years to come."
For more information on Pedata RV Center, or current trends in the RV industry contact Gerard Pedata, sales (at) pedatarvcenter.com or by phone at: 1-888-545-8314 or 520-807-0900. Or visit Pedata RV Center online at http://www.pedatarvcenter.com.
Contact: Gerard Pedata
Company: Pedata RV Center
http://www.PedataRVCenter.com
Phone: 1-888-545-8314 or 520-807-0900
###