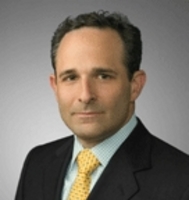 We will try to guide students through the practice of utilizing investment treaties to bring arbitral claims against foreign governments due to that government's mistreatment of a foreign investment
Houston, TX (Vocus) December 24, 2009 —
Andrews Kurth is pleased to announce that Richard Deutsch, a litigation attorney in the firm's Houston office, has been selected as Co-Adjunct Professor at The University of Texas School of Law.
Deutsch has been a guest lecturer at The University of Texas Law School on subjects related to International Arbitration since 2006. This will be the first time that he has officially served as Co-Adjunct Professor.
The course, starting in Spring 2010, is entitled "International Investor-State Arbitration" and will take students through every aspect involved in bringing arbitrations against foreign governments. Counsel from major energy companies will participate as occasional guest speakers.
"We will try to guide students through the practice of utilizing investment treaties to bring arbitral claims against foreign governments due to that government's mistreatment of a foreign investment," says Deutsch. "The rate of these investor-state claims has grown steadily since 2002 and has resulted in claims against governments worldwide, including Argentina, Mexico, Venezuela, Ecuador, Czech Republic, Russia, Bolivia, Egypt and others."
Deutsch has represented and advised clients in international arbitration claims arising from bilateral investment treaties and the North American Free Trade Agreement. He has advised clients on arbitration issues arising from investments in North America, South America, North Africa and China. He was recognized as a Future Star in litigation by Benchmark Litigation in its annual survey of America's Leading Litigation Firms and Attorneys (2009). In addition to his law practice in litigation and international arbitration, Deutsch has authored several published articles on international arbitration-related topics. He has also lectured on international arbitration-related topics as adjunct faculty for the St. Gallen (Switzerland) Executive Master of International Business Law Program. He has also made presentations to legal and international business groups on various aspects of international arbitration.
A former sportswriter, Deutsch wrote extensively for Sports Illustrated, The Washington Post, The Miami Herald, The Austin American-Statesman, The Houston Post and Texas Monthly Magazine.
About Andrews Kurth LLP
For more than a century, Andrews Kurth has built its practice on the belief that "straight talk is good business." Real answers, clear vision and mutual respect define the firm's relationships with clients, colleagues, communities and employees. With 400 lawyers and offices in Austin, Beijing, Dallas, Houston, London, New York, The Woodlands and Washington, DC, Andrews Kurth represents a wide array of clients in multiple industries. For more information about Andrews Kurth, please visit andrewskurth.com.
# # #