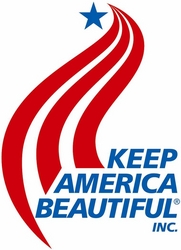 Stamford, CT (Vocus) December 24, 2009
Keep America Beautiful (http://www.kab.org) believes that each of us has an obligation to preserve and protect our environment. Through our everyday choices and actions, including reducing, reusing and recycling, we collectively have a huge impact on our world. It's a simple concept, but one with far-reaching effects.
During this season of giving, it's important to give back to the earth. See our practical tips below for practical ways to add more "green" to your holiday season.
Holidays are the time for giving! When wrapping gifts for friends and family, make sure to use recycled paper or newspaper. When possible, avoid wrapping paper altogether by relying upon the boxes already provided by shops or stores.
Purchase eco-friendly products for gifts. Many companies make producs that are made from 100 percent recycled materials.
The winter season is full of holiday parties. When spending time eating and drinking with friends, be sure to recycle your cans and bottles!
During the winter season when your mailbox fills with holiday catalogues, be sure not to throw them away. Instead, recycle them!
When sending holiday wishes to your friends and family, be sure to send holiday cards made of recycled paper.
The holiday season is full of events to attend. Coordinate with others to carpool to holiday happenings.
If you decorate your home with holiday lights, be sure to limit their usage by setting timers.
When holiday shopping, be sure to bring your own bag and prevent unnecessary waste.
If you receive the gift of a new television, computer or cell phone this holiday, don't forget to recycle your old electronics, or donate them to a local charity for reuse.
Many families celebrate the holidays with the decorating and lighting of a Christmas tree. You can recycle your tree by having it mulched or composted! Check your local Keep America Beautiful affiliate or visit Earth911.com to find a tree recycling program in your community.
On December 31, be sure to make a New Year's Resolution that will benefit the planet. Make your commitment to go green in 2009!
About Keep America Beautiful, Inc.
Keep America Beautiful, Inc., established in 1953, is the nation's largest volunteer-based community action and education organization. With a network of nearly 1,000 affiliate and participating organizations, Keep America Beautiful forms public-private partnerships and programs that engage individuals to take greater responsibility for improving their community environments. For additional information, visit http://www.kab.org.
Contacts
Robert Wallace/Larry Kaufman
Tel: 203.659.3016, 203.659.3014
Email: rwallace(at)kab(dot)org/lkaufman(at)kab(dot)org
Web site: http://www.kab.org
###