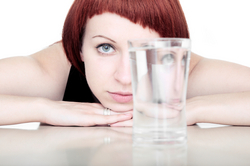 What makes UK Aqua think that Drinking more over the festive season is going to help you enjoy yourself more? Add a quote
(PRWEB) December 25, 2009
Drinking excess alcohol in this festive season is common place as confirmed by the website of Drink Aware whom are running a survey asking visitors for the number of units consumed in the last 24 hours. This website is aimed at educating the UK public in and around alcohol consumption.
At the time of writing 17:11pm 23 December 2009 the survey reveals that the average responding UK man had consumed 7.2 units in the last 24 hours with women consuming 4.2. These figures are clearly well in over the national guidelines of 3-4 units per day for men and 2-3 units per day for women. The website also states "Experts estimate alcohol is responsible for at least 33,000 deaths in the UK each year. While rates of liver disease are falling in the rest of Europe, they are rising in the UK"
So whilst it is the season to be jolly Gareth Prandle General Manager of UK Aqua believes "To experience a truly enjoyable Christmas and New Year we should all drink a lot more!" . Clearly this somewhat controversial statement becomes clear only when Gareth goes on to clarify his statement. "Since drinking and eating to excess are almost a national tradition at this time of year, we should help the body by drinking more water!"
Water when consumed in sensible quantities, not only helps keep the body more hydrated, one of key the side effects of alcohol causing hangovers but it also aids digestion, thus removing excess alcohol and solids from the system . There are many resources stating the importance of good hydration including
The European Food Information Council (EUFIC) , resource site Water Cooler.org and t he BBC Healthy living. Gareth adds " most people know the effects of even a small amount of alcohol but not many people at all know the negative effects of just a small lack of water" .
UK Aqua are not proposing an alcohol free Christmas but do propose the following guidelines to drinking more over Christmas

If you are going to have a drink, consume alcohol in moderation
Intersperse your wine, beer or drink of choice with a glass of water, not only will this slow your alcohol consumption but the added fluid will well help your combat the dehydration alcoholic drinks can cause
Make drinking water more easily available during meal time and generally by getting a
home water cooler or placing a jug of water on the table with glasses in addition to the wine.
So in short the festive season can still be a good one if we remember to drink alcohol in moderation and keep hydrated by drinking more non alcoholic drinks including water.
###