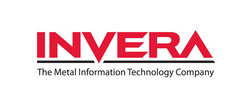 Houston, TX (Vocus) December 24, 2009
AGI (Artco Group International), a steel plate processing metal service center, is now live on the metal service center software STRATIX from the metal industry software specialist Invera.
About AGI
AGI is a fast-growing company that specializes in heavy (up to 22" thick) carbon and alloy steel plates. A.G.I. Group was established in 1948. AGI stocks 15,000 tons of plate, mostly in heavy thicknesses, and can deliver from stock to facilities anywhere in the country in just a few days. The inventory is stocked at warehouses in Texas, Ohio, Pennsylvania, Michigan, Illinois and other convenient locations.
The processing capabilities include oxy flame cutting, grinding, flattening (3000 ton press), planing, milling, as well as in-house normalizing, annealing, stress relieving and polymer quench/temper for plates and parts. The Houston operation can also supply cones and cylinders as ASME codewell in the form of columns, separators, steel drums, and towers up to 6" thick.
Implementation
The implementation of the Enterprise Resource Planning (ERP) software solution STRATIX was completed in four months. The ERP software has been implemented at their AGI Processing Metal Service Center located in Hannibal, Ohio and will be live shortly at the new plate processing Center in Houston.
Functions and Benefits
A seamless integration of native metal industry terminology, functions and features made STRATIX more user-friendly and easy to deploy with minimum implementation costs. The STRATIX software implementation included sales, purchasing, receiving, inventory management, multi-step production, production scheduling, delivery and logistics planning, invoicing, and financials.
A.G.I has implemented a full complement of STRATIX software features, including Sales Order steel plate burning pricing, multi-step processing, production job time entry, value add costing, and on-line shipping planning. Artco also implemented STRATIXimage, a certificate scanning and retrieval product that automatically prints or emails a copy of the original mill certificate or other third-party testing certificates at shipping time.
In addition, using the STRATIX XML document/forms customization feature, several documents and labels were modified to address specific business requirements.
Plate Nesting Software Integration
AGI also integrated the plate nesting software Sigmanest with STRATIX. Orders and inventory are first exported to the nesting software, and then the nest is re-imported back as a STRATIX job. This saves a tremendous amount of time for the production and CAD department, since the orders and inventory do not need to be re-entered in the plate nesting software, and since the resulting job is electronically imported back into STRATIX without any manual intervention.
Damian Brennan, Vice President at AGI added, "STRATIX has significant and specific functionality for plate processing metal service centers, and, for AGI, the specialized plate processing functionality and the full integration with SigmaNEST has really made a difference. To our customers and suppliers, the transition to STRATIX was seamless".
STRATIX ON-DEMAND Hosting Service
AGI uses the STRATIX ON-DEMAND hosting service that allows users to connect to the Invera Technology Center through the Internet to use STRATIX. All software applications and data are hosted at the Invera Technology Center. This service provides an added dimension of flexibility for AGI to focus on their core metal operations and outsource their technology operational requirements.
About Invera
Invera has been providing steel and metal service center enterprise software (ERP) and Internet systems for over 25 years. Their metal industry software products are used by more than 13,000 users at over 600 sites in the United States, Europe, Mexico, Canada and the Far East.
For more information, contact Invera at (514)-925-8558 or visit http://www.invera.com.
###