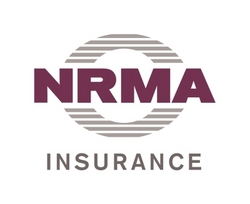 (PRWEB) December 25, 2009
NRMA Insurance research has revealed more than 50 per cent of Queenslanders rarely or never have a proper conversation with their neighbours, and more than 40 per cent admitted they prefer to socialise online.
According to the home insurance provider, fewer than one in five Queensland residents know all of their neighbours' first names, while more than one in five know none.
NRMA Insurance spokesperson Sue Hawkins said busy lifestyles and online social networking appeared to be taking a toll on neighbourhood relations.
"Our research found a third of us believe we're too busy to get to know our neighbours - and it's no wonder when you consider nearly 80 per cent of us are spending at least five hours surfing the net each week," she said.
"This Christmas, we're encouraging Queenslanders to swap some of their screen time for a little face time with the neighbours."
Ms Hawkins said many residents could be missing out on the benefits of connecting with their neighbours, including a sense of community spirit and having someone they trust nearby.
"With so many people planning to go away or take day trips at this time of year, it pays to have trusted neighbours to keep an eye on your house," she said.
"Our research also showed that if people did know their neighbours they would be willing to help keep each others' houses looking lived in while they're away, and this can really help deter thieves."
NRMA Insurance offers these tips for households heading away:

Ask a trusted neighbour to keep an eye on your house, collect mail and newspapers, and help with the rubbish bin;
Keep your home looking lived in with open blinds and timer switches on lights;
Never leave a message on your answering machine saying you are away;
Don't leave tell-tale packaging for big ticket or expensive Christmas gifts in sight – tear it up and put it in the recycling bin.
Mark your driver's licence number and state on the back of all electronic valuables;
Keep your car keys somewhere safe - burglars will steal a car if the opportunity arises;
Secure garages and garden sheds and remove valuables from your garden.
Based on a survey of 2100 Australian households by Pure Profile for NRMA Insurance, October 2009.
About NRMA Insurance
NRMA Insurance is a provider of Travel Insurance, Home Insurance, Motorcycle Insurance, Car Insurance and more in Queensland.
###