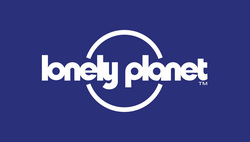 Oakland, CA (Vocus) December 29, 2009
If the buzz is any indicator, director Rob Marshall (Chicago) struck gold again with his latest movie, NINE which opened nationwide in US theaters on Christmas Day. Filmed in Rome, as well as the nearby seaside town of Anzio and hilltop village of Sutri, this lush, passionate film captures the heart of Italy in a unique, fantastic way.
To experience the magic of Italy for yourself, enter to win an Italian getaway travel package from Alitalia, plus prizes from Lonely Planet and The Weinstein Company.
Grand Prize:
•An Italian Getaway travel package provided by Alitalia, consisting of The Magnifica (business class) package, including roundtrip air for two from one of Alitalia's US gateways to Rome and 3 nights accommodation at a 4-star property on the Via Veneto in Rome.
•One Lonely Planet Guidebook Pack, including a copy of the brand new, full-color Discover Italy guide, a Rome City Guide and an Italian Phrasebook & Audio CD.
Second Prizes (10):
•A Lonely Planet Guidebook Package, the soundtrack to "NINE" and a "NINE" poster for each winner.
For more information and to enter the sweepstakes visit http://www.lonelyplanet.com/nine. There you'll find Lonely Planet's latest on Italy and get inspired by tips and recommendations on where to go in Italy by some of the film's exceptional cast including, Fergie and Kate Hudson. You can also watch the trailer and behind-the-scenes clips.
Want to have your own dramatic moments in the Eternal City? Enter Lonely Planet's NINE Italian Getaway Sweepstakes and you could be taking off on your own Roman holiday!
About Lonely Planet:
Lonely Planet started in 1973 and has gone on to become the world's most successful travel information provider. Lonely Planet covers the must-see spots, but also encourages travelers to get off the beaten track and understand more of the nature, culture and environment in each destination. For more information, visit lonelyplanet.com.
About NINE:
"NINE" is a vibrant and provocative musical that follows the life of world famous film director Guido Contini (Daniel Day-Lewis) as he reaches a creative and personal crisis of epic proportion, while balancing the numerous women in his life including his wife (Marion Cotillard), his mistress (Penélope Cruz), his film star muse (Nicole Kidman), his confidant and costume designer (Judi Dench), a young American fashion journalist (Kate Hudson), the whore from his youth (Stacy "Fergie" Ferguson) and his mother (Sophia Loren). The original 1982 Broadway production of "NINE," nominated for twelve Tony Awards and winning five, including Best Musical, was directed by Tommy Tune, choreographed by Thommie Walsh, starred Raúl Juliá with music and lyrics by Maury Yeston and book by Arthur Kopit. The 2003 Broadway revival of "NINE" received eight Tony Award nominations and won two, including Best Revival of a Musical.
About The Weinstein Company:
The Weinstein Company (TWC) was created by Bob and Harvey Weinstein, the brothers who founded Miramax Films Corporation in 1979. TWC is a multi-media company that officially launched on October 1, 2005. Dimension Films, the genre label that was founded in 1993 by Bob Weinstein, is also included under the TWC banner. During the Weinsteins' tenure at Miramax Films, the company released some of the most critically acclaimed and commercially successful independent feature films which received 249 Academy Award® nominations and won 60 Oscars®, and have generated billions of dollars in worldwide box office receipts and billions more in home video sales. In its history, Dimension Films has released some of the most successful franchises including Scream, Spy Kids and Scary Movie.
###