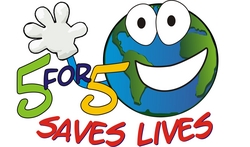 "Many CF patients and families struggle desperately for access to pancreatic enzymes daily with the knowledge that better care and medication is available outside their country" cited Christine Noke, CF Worldwide Executive Director
Worcester, MA (PRWEB) December 26, 2009
CFW is an international, nonprofit organization working to promote access to appropriate care and education to people affected by cystic fibrosis (CF). Their work in developing countries focuses on spreading education and awareness, lobbying for access to medication and developing CF Centers and CF patient organizations. The long term goals of CFW are to improve quality of life and life expectancy for children who are now dying in early childhood with CF globally.
Cystic Fibrosis is a life threatening genetic disease that is known to effect 1 in 2500 children in the West. It causes the body to produce thick sticky mucus that clogs the lungs and major organs such as the Pancreas. There is no cure for CF and life expectancy in the West is now 40 and higher. Lung transplants and gene therapy show promising improvements along with many new medications and therapies. In recent years, CF was thought to only exist in Caucasian populations but through epidemiology studies, migration and the spread of awareness, CF is continuously being identified in Arab, South Asian and Asian populations. In Eastern Europe and Latin America CF has been identified with similar frequency as North America and Europe but is often misdiagnosed due to the symptoms found in children living in poverty such as malnutrition, frequent lung infections and below normal growth rates.
The 5 for 5 Campaign will support programs such as developing a CF Center in the Palestinian Red Crescent Hospital, hosting the 1st Middle East Regional CF Conference, supporting the Spanish Lay conference at the European CF Conference 2010 and delivering much needed equipment and supplies to patients in Gaza and El Salvador. In future CFW will look to continue to expand clinic development in Macedonia, Jordan, India and Oman. Thousands of patients suffering with CF depend on the vital work of CF Worldwide and the international community can easily support these programs by joining the 5 for 5 Campaign, donating 5 USD annually for the next 5 years and inviting 5 friends to join the campaign.
Terry Stewart, CEO of CF Australia recently said "This is a unique campaign that requires little financial commitment from donors but can lead to a substantial amount of support for children with CF in developing countries."
Each year millions of dollars in the West are spent in search of a cure, to develop new and better therapies and to continue to extend the lives of patients and improve their quality of life. Sadly, in many parts of the world, thousands of patients will never benefit from these advancements and continue to die young and suffering. "Many CF patients and families struggle desperately for access to pancreatic enzymes daily with the knowledge that better care and medication is available outside their country" cited Christine Noke, CF Worldwide Executive Director. CF Worldwide and the 5 for 5 Campaign will bring hope and relief to thousands of patients around the world. Join the campaign by visiting http://www.cfww.org.
###