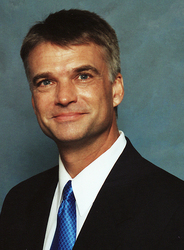 "Job loss isn't indigenous to one geographic location -- it's everywhere."
Orlando, FL (PRWEB) December 26, 2009
Trying to keep pace with the world's mounting unemployment, Orlando, FL, outplacement and job training specialist Navigator Executive Advisors (NEA) recently added New York, Atlanta and Detroit to its burgeoning nationwide network and is targeting the United Kingdom, Canada and Australia for international growth in 2010.
The expansion of the NEA (http://www.navexec.com) brand internationally will continue what already has been an ambitious growth plan domestically for the 3-year-old company which now has a corporate presence in 30 major U.S. markets, says Founder and CEO Matt Durfee.
The New York, Detroit and Atlanta affiliates are among nine new cities just added to the NEA lineup which also included Nashville, Minneapolis, Indianapolis, San Diego and Denver. Durfee expects to have at least nine more affiliate offices and transition advisors on board by the end of January, including San Francisco, Houston, Philadelphia and its first venture outside the country in the United Kingdom.
Currently, NEA has more than 100 career transition advisors and counselors in place to assist with client outplacement needs for as many as 7,000 displaced employees.
U.S. unemployment currently stands around 11 percent, a whopping 11.8 percent in Florida.
"We've identified markets that have been hit hard by job loss where we feel our services can best be utilized," says Durfee.
Durfee says that he will "continue to look and evaluate other markets here and around the world" and could be adding more affiliate offices under the NEA brand over the next 12-18 months.
Two places on his expansion radar are Canada and Australia which are also battling rising unemployment.
"Job loss isn't indigenous to one geographic location – it's everywhere," he says.
NEA, which provides a broad scope of outplacement services for both individuals and corporate clientele, has been expanding slowly since its inception three years ago, with unemployment fueling its growth.
NEA's team of advisors is comprised of former HR executives whose experience and expertise transcend a variety of industries. Many have held senior management and leadership positions at some of the world's most respected and recognized companies such as Pepsi, Disney, Nestle, Marriott Corporation, Hertz and Darden Restaurants.
Durfee himself is a former HR corporate executive with more than a quarter century of experience, working and recruiting for such heavyweights as Pepsi, Coca-Cola, Hard Rock Cafe, Nestle and Marriott. That experience, expertise and corporate insight to recruiting now powers Navigator Executive Advisors and its fledgling sister company Navigator Institute, an online company which specializes in teaching job search skills and career development training.
Since its startup, NEA has provided assistance and career guidance to thousands of professionals at both management and non-management levels, as well as dozens of corporations, businesses and non-profit organizations.
Those numbers are expected to jump considerably in 2010 thanks to the addition of the new NEA affiliate offices to handle market demand.
###