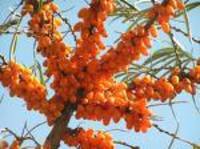 "I am blown away that my entire family can use the same Swell Skin Face Treatment and somehow it works on each skin type!"
Beachwood, OH (PRWEB) December 30, 2009
Swell Skin llc has learned of and identified a formulation that intuitively understands the delicate balance of the facial skin's exposure to bacteria, acne and aging and has products that read the skin's daily needs and adjust accordingly.
"After 20 years of product and prescription trials, I finally have products that actually work," according to Kelli Klus, president of Swell Skin at http://www.swellskin.net. Swell Skin products improve acne, rosacea, dermatitis while improving skin tone and fine lines without the use of harsh chemicals or prescription drugs. The uniqueness of the line is that only two simple products are needed to get and maintain gorgeous skin whether male, female, sixteen or sixty, regardless of skin type. The products require no special instructions or complicated steps and are immediately effective.
"I don't know anyone on this planet who does not have issues with their facial skin from time to time. People need to be aware that there are smaller, unknown companies making great strides in helping people battle their bad skin days. We don't have the budget that ProActive does, but we have a product that works better and is less expensive. Help us get the word out, please."
Swell products will be featured in VIP gift bags at the Tavern on the Green New Year's Eve gala 2009.
The Sea Buckthorn Plant.
The secret is the Sea Buckthorn berry; known as "the most healing berry of all time."
The oil of the Sea Buckthorn plant has 22 fatty acids, 42 kinds of lipids, 190 varieties of bioactive substances and 36 kinds of flavonoids. Additionally it has the most carotenoids, tocopherols and phylloquinone of any plant in existence. It is the only plant in the world known to contain essential fatty acids 3, 6, 7 and 9.
With a fascinating history of healing dating back to the eighth century, thirty chapters of the Sibu Yidian (the classic Tibetan medical book) are devoted to the wonders of Sea Buckthorn.
In fact the healing properties of the plant are so numerous and unique that it is assumed to have been created by an ancient Tibetan plant breeder. "A plant of this magnitude could not have existed in nature, for it is too perfect". According to Kelli "It's anti-bacterial properties have given my clients, the clearest skin imaginable."
Only Two Products from Now On.
Swell Face Treatment's usage couldn't be simpler; there are no steps 1, 2 and 3. "Just wash your face with the soap every night and if your having a bad skin day leave the soap on for two minutes." Wash and wait. Compare costs and complicated directions to the leading skin treatments. Cost is $25 for a 3.3 oz. bar. The special formulation of the bar soap will last well into the year.
Swell Oil of Sea Buckthorn. The Sea Buckthorn oil comes in a medicinal dropper bottle. Place drops of oil directly on pimples, rashes, anywhere that the skin has issues. " I put the oil on my lines and with time they eventually plump from the intense moisture release. Additionally, when I put the oil directly on the pimple after washing with soap, the next morning I see a 90% improvement." Cost is $17 for a 1/2 oz. bottle. Both can be purchased in the Swell-Union package for $37.
Other Interesting Tidbits.
A percentage of Swell Skin's profits will be donated to help abused children (the worst offense in the history of mankind) Check out the packaging for inspiring thoughts.
###