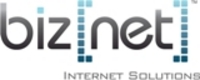 "It is exciting to be in a position of growth right now, especially while many others are scaling back. The recent additions to the team reflect Biznet's commitment to continued growth."
Wixom, MI (PRWEB) December 29, 2009
Biznet Internet Solutions, a Wixom, Mich. based full-service Web solutions company, focusing on business and mobile Web sites, advertising agency support and Internet marketing, announces four new full-time hires including Marketing Director, Doug Menzer; Director of Account Management, Patti Swanson; and two Marketing Coordinators, Jennifer Weesies and Dave Lemieux.
"It is exciting to be in a position of growth right now, especially while many others are scaling back. The recent additions to the team reflect Biznet's commitment to continued growth," said Kevin Krason, CEO and founder of Biznet. "We are a strong company that has survived 2009 and has big plans to flourish in 2010."
Doug Menzer is a ten-year veteran of marketing communications with two degrees from Michigan State University in Communications and Psychology. Just prior to his new position at Biznet, Doug worked as a Marketing Manager/Director of Social Media for a Birmingham, Michigan based digital marketing agency. In his role as Marketing Director at Biznet, he is responsible for research, strategy, planning, project management and oversight of brand awareness and digital public relations for a variety of clients.
Prior to joining Biznet , Patti Swanson, with nearly 20 years marketing and management experience, held numerous positions for the YMCA of Metropolitan Detroit including most recently Executive Director at North Oakland Family YMCA, and prior to that Vice President of Marketing and Membership. She has a Bachelor's of Business Administration in Marketing and Management from Northwood University and a Master's of Science Administration in Business and Marketing from Central Michigan University. In her role as Director of Account Management at Biznet, Patti is responsible for account supervision and project management ensuring the highest level of quality and flawless execution while forging new relationships and opportunities.
Jennifer Weesies, a recent graduate of Ferris State University with her Bachelor's of Business in Public Relations, joined the Biznet team in Oct. of 2009. Prior to accepting a Marketing Coordinator position at Biznet, she worked as an intern at Lambert, Edwards and Associates, a public relations firm in Grand Rapids, Mich. As a member of the marketing team at Biznet, Jennifer develops and carries out digital marketing and social media strategies including content distribution campaigns, SEO/SEM, social media training and digital public relations while monitoring and building client relationships.
David Lemieux began his career at Biznet Internet Solutions in Feb. of 2009 as an intern and was hired on staff full-time in Oct. of 2009. He is currently wrapping up his Bachelor's degree at Oakland University. In his position as a Marketing Coordinator at Biznet, Dave is responsible for website copy writing and tweaking, search engine optimization, article and video distribution, analyzing metrics, client reporting, social media monitoring as well as forging and maintaining client relationships.
About Biznet Internet Solutions
Based in Wixom, Mich., Biznet Internet Solutions is a full-service Web solutions company, focusing on business and mobile Web sites, advertising agency support and Internet marketing, including search and social media marketing. For more information, please visit http://www.biznetis.net/
###