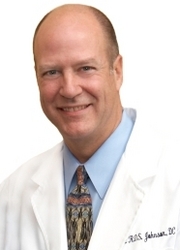 The most amazing thing is even if nothing has worked previously, you could be pain free within minutes.
Utica, MI (PRWEB) December 30, 2009
Americans, on average, spend approximately $50 billion each year on back pain alone. Many of those dollars go to unnecessary and useless back surgery. What if there was a non-surgical answer to the many neck and back pain problems out there? There is now…and it's called the ATM2®.
Dr. Karl R.O.S. Johnson, D.C., the author of "The Ultimate Strategy for Ending Fibromyalgia and Chronic Pain", is one of only a select few health practitioners in the area offering Active Therapeutic Movement® (ATM) treatment that gets immediate pain relief. With the Active Therapeutic Movement Clinical System there is…

Lowered/eliminated pain levels
Improved range of motion
No invasive procedures
No pills
No necessary chiropractic adjustments
Clinical studies document the effectiveness of the ATM2® clinical system in patients with back pain, neck pain, shoulder pain, hip pain, posture improvement, golf swing among others. The most amazing thing is even if nothing has worked previously, you could be pain free with Active Therapeutic Movement® clinical system within minutes.
Over the course of several Active Therapeutic Movement (ATM2®) sessions:
Abnormal muscle firing patterns are significantly reduced
Proper activation and strength are restored
Long lasting relief and correction of many musculoskeletal conditions is achieved
The Chiropractic & Nutrition Wellness Center offers an exciting Free DVD and information packet that explains the details of this revolutionary treatment method. For more information please visit http://www.HelpMyChronicPain.com or call 586-731-8840 to request your Free DVD and information packet.
###