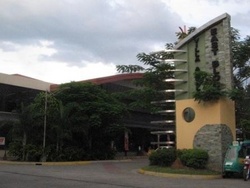 "US job growth should lead to job growth right here in Bacolod"
West New York, NJ (PRWEB) December 31, 2009
Hit Rate Solutions is seeing increasing demand for telemarketing, customer service, data entry, and appointment setting for the coming year. Hit Rate Solutions partnered with NLIT in 2008 to open a call center in the Philippines. Improving economic conditions in the US, as well as internal operational improvements are expected to lead to both top and bottom line growth in 2010. "We're excited about what 2010 will bring", said Dan Edmonson, a partner in the firm. "US job growth should lead to job growth right here in Bacolod".
US companies that aggressively laid off employees during the panic in the financial markets of 2008 are now looking to dip their toes back in the water to meet increasing demand in a growing economy. Telemarketing companies are seeing an increase in sales orders to reach businesses that are looking to capitalize on the growing economy.
HRS also sees a long term opportunity in US consumers' shift in preferences from bricks and mortar to online retailers. Companies offering products and services online will need more help from virtual salespeople and customer service representatives. Customer service call centers stand to benefit from the structural shift.
Hit Rate Solutions is a leading provider of Business Process Outsourcing services in the Philippines.
###