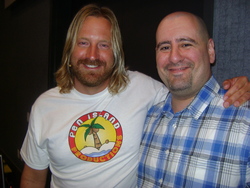 If you own a business, no matter how small or what type, you must have a strong web presence.
Southbury, CT (PRWEB) December 30, 2009
Mike Brooks has just launched a brand new business venture called http://www.offlinemarketingonline.com. The new business venture is specifically designed to help small to mid sized businesses with internet marketing to dominate the search engines locally.
"If you own a business, no matter how small or what type, you must have a strong web presence", says Brooks. "People no longer thumb through the Yellow Pages to find us. They go right to their computer and will generally call the very first business that pops up in the search engine."
Brooks advises that it is not just good enough to have a website anymore. Most businesses websites just float out in cyber space. They must come up on the first page of Google and other search engines.
In the ever changing and evolving world of the internet it is becoming increasingly more and more difficult to manage a company's search engine optimization program or SEO.
"Most small businesses do not have an SEO strategy. And they can't afford to bring in companies that charge tens of thousands of dollars to do it for them.", Says Brooks. http://www.offlinemarketingonline.com is specifically designed with the little guy in mind."
The system Brooks uses is designed to get local businesses found fast by utilizing a special arsenal of site campaigns for their business. Direct response methods are implemented to drive traffic to their web site, telephone or storefront.
All this is accomplished through online coupons, directory submission, Google and Yahoo local listings, regular ad submission to online classifieds, online video creation and submission and many other advanced online marketing tactics.
Brooks helped one local business, Frank Information Technology from Danbury, CT, jump to the number one position on Google over night. His site didn't come up on the first page of Google under the specific search term locally before Brooks began working with him.
As co-owner of Zandri's Martial Arts in Brookfield, CT, Brooks learned how to promote his business online out of necessity. He could not afford to spend the kind of money larger businesses could on advertising.
He was able to consistently dominate the local search engines by using his techniques. Brooks enjoyed online marketing and also loves to help other fellow business owners. It was out of that combination his new venture was born.
Anyone can receive a free report that explains why it is so important for every local business to be online and findable. Brooks is also, for a limited number of people, offering a free professional online video commercial. Visit http://www.offlinemarketingonline.com to get more information.
Brooks can also be reached for a free no obligation consultation by calling (888) 860-6898.
###