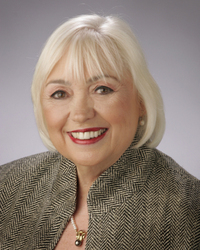 "A Care Manager is an individual...who can monitor all aspects of a clients life to ensure that the individual has all needs and wishes met...providing the best quality of life possible to the client."
San Francisco, Calif. (PRWEB) December 30, 2009
Local business pioneer, Linda Fodrini-Johnson, MA, MFT, CMC, has been elected to the Presidency of the National Association of Professional Geriatric Care Managers for 2010. The National Association of Professional Geriatric Care Managers, or NAPGCM, is a volunteer nonprofit association comprised of geriatric professionals across the country that strive to create and uphold best practices in standards and quality of care.
With the predicted "Silver Tsunami" fast approaching from the expected influx of seniors and retirees as the large Baby Boomer generation reaches their later years, the senior care industry is poised to become rather vital and instrumental in many American's lives. As the President of the nation's leading Care Management organization, Linda Fodrini-Johnson will play a paramount role in influencing what many of our futures will look like in terms of care.
Setting the current standard in geriatric care, Linda began blazing the trail by combining Care Management and Caregiving in her own practice at Eldercare Services' first office in Walnut Creek in 1989. Eldercare Services now has four offices covering the San Francisco Bay Area, a website and blog boasting over 80 pages of information and a staff of more than 20 Professional Geriatric Care Managers each averaging 18 years of experience serving seniors. Prior to founding Eldercare Services, Fodrini-Johnson helped lay the platform for Contra Costa County's senior based programs.
Fodrini-Johnson advocates for elders with the goal of providing the best quality of life possible for each person and their situation. Care Management goes a long way in making this attainable. Recently, Care Management was an almost unheard of term that is now quickly spreading as the potential results are discovered by the greater population. Linda explains, "A Care Manager is an individual, typically with a professional background in Nursing, Social Work, Counseling or Physical Therapy, who can monitor all aspects of a clients life to ensure that the individual has all needs and wishes met to the extent of the Care Manager's ability ultimately providing the best quality of life possible to the client." Frequently a Care Manager will interface with medical professionals, create care plans, respond in emergencies and oversee Caregivers or Personal Assistants lending an additional line of support and expertise. Due to the relative newness of the profession, Linda has been a part of defining the role of and requirements for Care Managers.
The NAPGCM has recently called all members performing in the Care Management capacity to become certified, requiring experience and demonstrated ability through testing in order to help solidify standards for the emerging field as the need grows. Linda Fodrini-Johnson looks forward to the opportunity to shape the future of geriatric care and advocate for the senior population through her roles both at the NAPGCM and Eldercare Services.
###