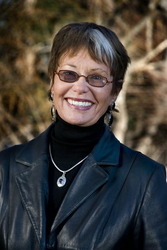 "We are the light in institutional darkness, so I invite you to join me and return to the light of our humanity", shares Dr. Watson.
Boulder, CO, USA (PRWEB) December 30, 2009
Why is Jean Watson Traveling the World?...to launch The Million Nurse Global Caring Field Meditation on January 1st, 2010 at Noon in your time zone, around the planet, on http://www.millionnurseproject.org! Dr. Earl Bakken, Pacemaker inventor and Medtronic founder, joins Dr. Jean Watson in this historic celebration with meditation and indepth interview.
Nurses and nursing serve as an archetype of human caring in the world. Nurses are uniting during 2010 to celebrate the 2010 International Year of the Nurse with the Nightingale Initiative for Global Health and two proposed United Nations Resolutions , together to radiate heart-centered Love and Caring through individual and collective global meditations to honor and support millions.
Dr. Jean Watson, PhD, RN, AHN-BC, FAAN, is Distinguished Professor of Nursing, holds an Endowed Chair in Caring Science at the University of Colorado Denver, is founder of the original Center for Human Caring, is a Past President of the National League for Nursing, is a widely published author (AJN Book of the Year Awards) and recipient of an International Kellogg Fellowship in Australia, a Fulbright Research Award in Sweden, and six (6) Honorary Doctoral Degrees. Founder of the Watson Caring Science Institute, an international non-profit organization created to advance the philosophies, theories, and practices of Human Caring, Dr. Watson and WCSI are dedicated to 'transform health care one nurse, one system at a time'.
Click http://www.watsoncaringscience.org or http://www.millionnurseproject.org
on January 1st 2010 at Noon in your time zone for Dr. Jean Watson's Million Nurse Caring Field Meditation. Download on your computer and/or link to Windows Media, QuickTime and Broadcast formats for specific projection and media use. Contact: Barbara Hope to schedule interviews with Drs. Watson & Bakken at Barbara(at)watsoncaringscience(dot)org. Follow along with us: FaceBook/WCSIcares, twitter.com/WCSI, YouTube/WCSIcares.
###