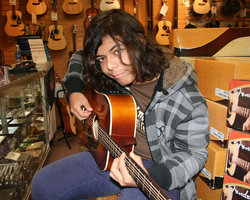 Mr. Disorbo and Nationwide Relocation Services have been a dream come true
Greensboro, NC (Vocus) December 31, 2009
Aldo Disorbo, President of Nationwide Relocation Services, is bringing joy to a young boy and his family this Christmas. The 14-year-old John-Ray is on the national kidney waiting list, patiently awaiting the gift of a lifetime. Disorbo and Nationwide have committed themselves to lending the family in need a helping hand this holiday season.
Nationwide Relocation Services is filled with caring employees. Since the company is always involved in a wide variety of charities, one of the team members approached Disorbo with this young man's story. Learning that John-Ray's family is going through such a difficult time, both financially and emotionally, Disorbo decided to give them a special gift.
Disorbo is going above and beyond for the family. He asked for a detailed list of what they need, including clothing, food, and household items. Disorbo wants to give the family one less thing to worry about this Christmas Day. If he can bring a smile to this boy's face, making him forget all his troubles for just one day, it makes it all worth it. Aside from the gifts, Disorbo has also requested that John-Ray spends a day with him at Nationwide Relocation Services' office.
Upon the boy's visit to Nationwide Relocation Services' office in Fort Lauderdale, Disorbo learned of the underprivileged youngster's primary passion, the guitar. Without a second's hesitation, Disorbo took the young man on a ride. John-Ray's face lit up with excitement when they entered a local music store to shop for an instrument. After picking out an ideal guitar, picks, and an instruction book to buy, Disorbo made the child's Christmas wish come true. According to John-Ray's mother, he now spends hours and hours practicing the guitar with a smile on his face, improving more and more everyday. She also expresses her thankfulness for such selfless people, like Aldo.
"Mr. Disorbo and Nationwide Relocation Services have been a dream come true," said John-Ray. "This is the best Christmas present ever."
"John-Ray is just like any other kid wanting to be a rock star," explained Disorbo. "The guitar is the hardest instrument to master, but its not John-Ray's hardest battle to overcome."
As of today, December 28, 2009, over 100,000 people are registered in the kidney waiting list at the United Network for Organ Sharing (UNOS) in the United States. Although only a small percent of that number are children, approximately 890 kids receive kidney transplants each year. A transplant is recommended for children who have a serious kidney dysfunction and will not be able to live without dialysis or a transplant.
Contrary to popular belief, waiting on the list for a kidney transplant is not like taking a number at the deli counter and simply waiting to be called. The list is actually a giant pool of patients. There is no patient order until there is an actual donor, as everyone's blood type, size, and genetic characteristics are different. Therefore, the list of kidney matches is different every time a donor is entered in to the national computer system.
The boy's family is patiently awaiting his turn. Receiving care and concern from Disorbo and others at Nationwide Relocation Services breaks the daily routine of simply waiting.Nationwide Relocation Services hopes that their actions inspire others to forget the material things this holiday season, and discover the true joy of giving.
###