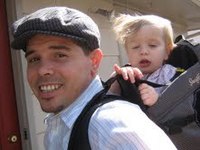 Combine the need to save money with the approximately 875 million people now shopping online (reported by the Nielsen Company) and you have many people selling new, used and refurbished items to each other online
Weehawken, N.J. (Vocus) December 31, 2009
Jeff Thomson and Geoff Ray, today announced their partnership to explore online solutions for buyers and sellers looking to sell their wares on classified online sales sites.
According to Jeff Thomson, he was frustrated while searching online for a used laptop and could not get all the information he needed. As he was searching online, he saw the pictures, read the text descriptions but could not commit to spending a large sum of money on an item he wasn't 100% sure would work, from a person he didn't even know.
"Combine the need to save money with the approximately 875 million people now shopping online (reported by the Nielsen Company) and you have many people selling new, used and refurbished items to each other online," said Jeff Thomson. "I imagine many of them share my same frustration, of wanting to have confidence that we are not only getting a good price but we also want to be assured the product will function."
Jeff shared this thought with his best friend, entrepreneur Geoff Ray, and colleague from Rutgers University, and found that Geoff also shared frustration at the deficiencies in buying online from the traditional classified services available, and they started the brainstorming process which lead to their partnership to provide a solution.
According to Geoff Ray, who says he uses traditional online classifieds all the time, he immediately saw the benefit of providing more visual confidence for online buyers.
"What I knew is that content options alone won't get people to use or browse a classified selling service," says Geoff Ray. "Our partnership goal is to ease the global frustration for online classified buyers and sellers."
About Jeff Thomson:
A successful entrepreneur with degrees in Anthropology and Environmental Planning for Rutgers University, Jeff, started his career by co-founding a non-profit organization to teach environmentalism habits to grade schools. He has since worked successfully building outsourcing options for solar power companies. Jeff's newest venture and partnership with Geoff Ray is projected to be launched in 2010. Jeff, originally from Hawaii, loves to mountain bike and snowboard. Jeff resides with his wife and three children in Morristown, New Jersey. Please contact him at jeffathomson (at) gmail (dot) com.
About Geoff Ray:
Geoff Ray, Political Science & Philosophy graduate from Rutgers University, works in procurement in New York City. Partnering to provide this classified sales solution online with Jeff Thomson is an entrepreneurial dream of his. In his spare time, Geoff enjoys Golf and Skiing. He resides with his wife and child in Weehawken, New Jersey. You can contact him at geoffray (at) gmail (dot) com.
For eMedia information please contact Kim Power Stilson of Power Strategies, 801-615-0035 or Kim (at) powerstrategies (dot) TV.
###