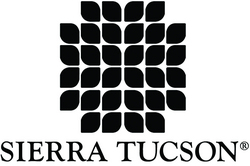 People who come (to treatment) already knowing they have a problem and having a desire to get better often do very well in treatment
Tucson, AZ (Vocus) December 22, 2009
Unlike other addictions, a sexual addiction is not always easy to spot. Sex addicts may become experts at hiding any behaviors related to their addiction, and there are sometimes no visible signs that a sexual addiction exists. Sierra Tucson's professional staff, who have years of experience and in-depth training in the assessment and treatment of sexual compulsivity, offer a new article on their website to provide insight about Recognizing and Treating Sexual Addiction.
Most are unwilling to even admit they have a problem and will only seek treatment when pressed by someone important to them or their behaviors are discovered. "People who come (to treatment) already knowing they have a problem and having a desire to get better often do very well in treatment," said Susan O'Day, a therapist at Sierra Tucson's Program for Sexual and Trauma Recovery in Tucson, Arizona. After entering treatment, sex addicts often see that they have a problem and become motivated to stop the behaviors that are affecting every aspect of their lives.
A residential treatment center such as Sierra Tucson can provide sex addicts with support and guidance as they work through their addiction and any issues associated with it. Through treatment, patients can gain an intrinsic motivation for change, recognize the scope of their problem, and learn about their addiction, which is often related to shame-inducing trauma.
A majority of sex addicts have a history of unresolved trauma or abuse. It is essential to know that troubling feelings of anger, fear, or shame, which can lead to sexualized behavior, can be resolved.
"Eventually, patients begin to recognize how they have sexualized uncomfortable feelings and have been acting them out rather than processing them appropriately," O'Day said.
Sexual addiction often goes hand-in-hand with co-occurring conditions such as drug and alcohol dependency and mood and anxiety disorders. Residential treatment allows sex addicts to deal with these issues as they simultaneously work on their sexual addiction, resulting in a more complete and long-lasting recovery.
At Sierra Tucson's premier sexual addiction treatment center, patients are involved in daily process groups, weekly therapeutic and recreational activities, psychodrama, 12-step meetings, grief therapy, and family therapy to identify and resolve underlying issues. They also receive Eye Movement Desensitization and Reprocessing (EMDR) therapy, Somatic Experiencing® sessions, and a wide range of Integrative Therapies. Patients develop a comprehensive relapse prevention plan to reduce shame and cope with future urges, cravings, or triggers.
"We make a thorough assessment of the person's sexual history and current behaviors," O'Day said. "Each addict needs to know his or her personal arousal templates in order to form a comprehensive relapse prevention plan."
Sierra Tucson recommends at least four weeks of inpatient treatment for sexual addiction, though many patients decide to stay longer. Research indicates that the longer an addict is involved in treatment services, the better the prognosis becomes, as they are more effectively able to address the shame, secrets, relationship damage, and co-occurring disorders that usually accompany sexual addiction.
About Sierra Tucson
Sierra Tucson is a licensed, accredited residential treatment center that is internationally known and respected as a leader in the treatment of addictions, behavioral disorders, and chronic pain. For more than 25 years, Sierra Tucson has provided world-class treatment to thousands of people using some of the most progressive, effective therapies available. Its renowned Program for Sexual and Trauma Recovery provides integrated treatment for individuals suffering from sexual addiction, post-traumatic stress disorder, and the effects of abuse and trauma. For more information about Sierra Tucson, call 800-842-4487 or visit http://www.sierratucson.com/.
Sierra Tucson is a proud member of CRC Health Group, the most comprehensive network of specialized behavioral care services in the nation. CRC offers the largest array of personalized treatment options, allowing individuals, families, and professionals to choose the most appropriate treatment setting for their behavioral, addiction, weight management, and therapeutic education needs. CRC is committed to making its services widely and easily available, while maintaining a passion for delivering advanced treatment. For over two decades, CRC programs have helped individuals and families reclaim and enrich their lives. For more about CRC Health, visit http://www.crchealth.com.
###