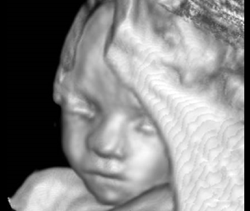 I truly believe that life begins at conception
Navarre, FL (PRWEB) April 06, 2009
After five years of successful growth in Tennessee, PreView Imaging Centers is now offering ultrasound scans in Navarre, FL for local residents who can't or won't make the long drive to Pensacola or Fort Walton for healthcare. Owner Lori Parton is firmly pro-life and says this is her way of helping parents bond with their unborn child rather than considering an abortion.
"I truly believe that life begins at conception," says Parton. "My line of work reinforces that belief every day, and I want to share that experience with others, especially parents who may be weighing the option of terminating a pregnancy - I just want to give them the opportunity to see their baby before they make any rash decisions. This is all about you and your baby - I just want to make the introduction and let you see the miracle inside you!"
Parton is a Registered Diagnostic Medical Sonographer in Abdomen, Obstetrics and Gynecology, as well as Cardiac and Vascular ultrasound. After 26 years of experience, she finally followed her dream and opened PreView Imaging Centers in Tennessee in January 2009. Parton later relocated to Navarre, Florida after the death of her mother and brother last year. "Navarre is such a nice place to live," says Parton, who has vacationed in the Panhandle since she was a small child, "I love it here and I'm so fortunate to be able to bring my business with me and provide a much-needed service to Navarre residents!"
PreView Imaging Centers is located at 2725 Shoreview Court in Navarre, and offers ultrasound in Navarre, Florida in a relaxed home setting. Parton also offers diagnostic ultrasound imaging for patients who are uninsured or want to avoid the long drive to Pensacola or Fort Walton. For more information, visit http://www.previewimagingcenters.com or call 850-888-0385.
###