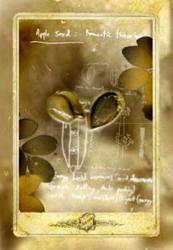 But sometimes opportunity jumps right out in front of you. Just like Sean's art!
Ketchum, ID (PRWEB) May 21, 2009
Scott and Elizabeth Lucas are people who just can't slow down.
After a successful career in the San Francisco Bay Area, Scott retired to Sun Valley, Idaho. Home of Hemingway, and a big Rocky Mountains tourist spot. There he met Elizabeth.
Elizabeth already had a high-end furniture store and home design business. So Scott looked around for a new opportunity to put his time into. They soon hit upon a popular item in the interior design industry: wholesale art production.
Art wasn't the first thing on Scott's mind when he was looking. "But sometimes opportunity jumps right out in front of you. Just like our art!"
Using Scott's business experience in running a large car dealership organization, and Elizabeth's interior design contacts, they built up a new business selling limited-edition art prints. Called The Elizabeth Lucas Company, they targeted the interior design and retail and commercial furnishings markets.
Why? The answer is in the artwork.
ELC focuses on mixed media, taking images and materials from everyday life and putting them together in unexpected, fresh ways. His customers talk about how he ages modern images, while using vintage materials in a new light. Perspectives not often seen in the wholesale art trade.
It's fun to showcase the art at big art shows, says Elizabeth. "People get very curious about our inspirations, and the materials we use. We see a lot of demand for this type of art print in interior design circles. Mainly because the prints complement so many different room and furniture styles."
Their next show is the Atlanta International Gift and Home Furnishings Market on July 10th, 2009.
Elizabeth Lucas Company: ElizabethLucasCompany.com.
###