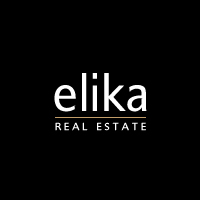 Know what you want in a home, what's important to you, and what you can live without, Gea Elika, President of the Elika Associates says.
New York, NY (PRWEB) September 03, 2009
With all the choices in today's New York City Real Estate market, how do buyer's go about finding the right home? It seems the more research buyer's do, the more alternatives they discover.
It is important to visualize specific needs and plan ahead. "Know what you want in a home, what's important to you, and what you can live without, Gea Elika, President of the Elika Associates says. "Many of us start out with a champagne taste and a beer budget, so it's important to be realistic and ready for compromise," he adds.
For first-time home buyers this is a new experience and an exciting time to be looking for a New York City apartment, so it's especially important to do extensive homework. Current homeowners may need another bedroom or bathroom, or a good school nearby. "Get your priorities in order before you start looking or even talk to a real estate broker or sales associate," Elika says.
First, decide on the New York City neighborhoods preferred. A big part of the answer hinges on where and how one is employed. If a job requires a lot of reading or is quite stressful, public transportation may offer valuable time to sit quietly. "Regardless, you should practice the commute in rush hour before you make a commitment. A seemingly quite street can transform into gridlock during peak hours," Elika cautions.
People with children have other major considerations: school and safety. If planning to send your children to private schools, there would be no need to live within close proximity as transportation can easily be arranged. On the other hand, a lavish public school system may indicate high local real estate taxes. Check them out.
Obviously, lifestyle is an important consideration. People who frequently dine out, go dancing and attend the theater probably belong in city or a close-in suburb. "In other words, make sure you're in close proximity to the things that matter most," Elika says.
In condos or coops, make sure the rules and regulations, as well as the by-laws, match desired lifestyle needs. This type of housing is great for people who want to live without being responsible for mowing the lawn or repairing the roof; a management company handles that.
On the other hand, there are fees for these services. "In addition to reviewing the documents and financial integrity of the homeowner's association, you must determine if the monthly fees are worth the services and additional amenities such as a swimming pool or fitness room," Elika explains.
New condos may cost more, but they may accommodate the need for amenities, fixtures and finishes. "Make sure you're dealing with a reputable Developer, and have an attorney review all documents, Elika says.
Selecting a real estate professional is an important first step in beginning one's search. "Ask for personal recommendations to find an individual who is knowledgeable about the neighborhood and has access to all properties within your desired area," Elika says. Make sure to feel confident about his or her knowledge and skills, and understand the business relationship established between parties.
Elika is one of more than 50,000 members of the Real Estate Buyer's Agent Council (REBAC) of the NATIONAL ASSOCIATION OF REALTORS®, who have attained the Accredited Buyer Representative (ABR®) designation. As the world's largest association of real estate professionals focusing specifically on representing the real estate buyer, REBAC is "The Voice for Buyer Representation," with more than 50,000 active real estate professional members of the organization throughout the world.
About Elika Associates:
Elika Associates is Manhattan's premier real estate buyers' brokerage, exclusively representing discerning buyers, providing expert advice and unbiased assistance. Elika Associates specializes in finding, managing and negotiating the purchase of New York City real estate whilst providing exceptional services tailored to buyers' specific needs.
###