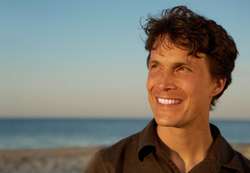 A Million Minutes for Peace.
New York (Vocus) September 9, 2009
Tim Janis, best-selling new age composer and singer, has partnered with Odyssey Networks new multi-media campaign, "A Million Minutes for Peace."
"A Million Minutes for Peace" features an invitation to pledge to pray for peace for one minute at noon on September 21, the United Nations International Day of Peace. Several of Janis's performances, such as "Children of the World" and "Come Home to Me", will be featured in the Odyssey Networks Peace Video Festival at http://www.odysseynetworks.org. He will also lead an online discussion about the power of music and how it can create peace and harmony among people. Web visitors can receive a free download of a Tim Janis CD if they register to become members of Odyssey Networks.
Janis is known by fans throughout the world as a music healer and inspirational leader. His compositions and his performance style has been dubbed "music with a mission."
Visit http://www.facebook.com/odysseynetworks and http://www.youtube.com/odysseynetworks.
About Odyssey Networks
Odyssey Networks is the nation's largest coalition of Christian, Jewish and Muslim faith groups dedicated to producing and distributing media that promotes peace and tolerance and addresses issues of social justice. Established in 1987, Odyssey Networks is a service of the National Interfaith Cable Coalition, Inc. For more information visit http://www.odysseynetworks.org
###