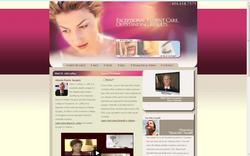 Atlanta, GA (Vocus) July 22, 2009
A new injectable treatment similar to the popular BOTOX® Cosmetic has just been approved by the U.S. Food and Drug Administration, and one Atlanta cosmetic surgery practice is the first in the region to use it. Dr. John L. LeRoy is helping Atlanta-area patients reduce the appearance of fine lines and wrinkles with the new Dysport®, licensed by Medicis from French developer Ipsen. Dysport® functions much the same way as BOTOX® injections, and may now be considered one of its main competitors.
Dysport® is a protein derived from Clostridium botulinum, and has been in use in Europe for several years. It's designed to smooth out frown lines and wrinkles in the face by temporarily preventing facial muscles from contracting. The treatment is highly effective for reducing the appearance of creases and lines on the forehead and between the eyes. Results can last up to six months, and they can be maintained with touch-up treatments.
Injectable cosmetic procedures have become more and more popular since the turn of the 21st century. The procedures are less invasive than facelift surgery and other surgical aesthetic enhancement options, and they typically take less than 30 minutes to perform with minimal to no recovery time. Plus, they offer patients a way to enhance specific areas of the face with more subtle results that can be allowed to dissipate over a period of months, or be maintained with regular treatment sessions as the effects wear off.
Although treatments like Dysport® are often seen as less invasive cosmetic enhancement alternatives, Dr. LeRoy says he also recommends injectable procedures to augment the results for his Atlanta facelift patients. "Even if you have a facelift there are often still a few of those etched lines that don't go away, injectable treatments can help with those. It gives you a rested look, it doesn't freeze your face. If it's done correctly, you should look rested, youthful, and very happy."
Dr. LeRoy says all aspects of Dysport® and any other cosmetic enhancement procedure he performs, including risks, benefits, and alternatives, are gone over in detail at the initial patient consultation.
About Dr. John L. LeRoy
John L. LeRoy, MD is a board-certified plastic surgeon in Atlanta and a Diplomate of the American Board of Plastic Surgery. Dr. LeRoy is a Fellow of the American College of Surgeons, and is the first in Atlanta to perform Dysport® injections for facial rejuvenation. He is specialty trained in cosmetic surgery, and regularly contributes to professional medical journals such as American Surgeon and Plastic an Reconstructive Surgery. In 1997, Dr. LeRoy developed the original, now famous, Band Aid "Mini" Facelift. In addition, he is highly experienced in an array of plastic surgery procedures including liposuction, facelifts and body contouring.
Dr. LeRoy has lent his expertise to many philanthropic and charitable organizations, including a two-week mission in war-torn Croatia where he acted as a volunteer surgeon treating wounded civilians in the Bosnian conflict.
For more information on Dr. John L. LeRoy, the practice can be reached at 5669 Peachtree Dunwoody Rd. NE, Suite 130, Atlanta, GA 30342 – (404) 843-0840; or via http://www.atlantafacelift.com.
# # #