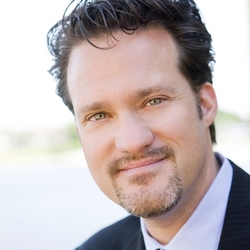 RealSelf.com's new survey shows there is still a strong desire among both men and women for hair transplants - but fails to mention the other non-invasive treatment options.
Boca Raton, FL (PRWEB) December 29, 2009
A new online survey by RealSelf.com found that more women would rather have hair replacement than Botox and that it is the second most in-demand cosmetic treatment for men in 2010.
The recent survey by Harris Interactive, on behalf of RealSelf.com, asked 2,227 adults what they would do to improve their appearance in 2010, if cost wasn't an issue.
According to the survey, teeth whitening is the most preferred treatment by both men and women (at 55- and 51-percent, respectively). However, the survey also found strong interest from both men and women for traditional hair transplant surgery:

Hair transplantation is the second most desired cosmetic treatment among men
Approximately one-third of all men, between the ages of 45 and 54, want hair transplantation
20-percent of men of all ages desire hair transplantation
More women would rather have a hair transplant than a Botox treatment
Unfortunately, one problem with the RealSelf.com survey is that it limited the hair replacement options to traditional 'linear' or 'strip'-harvest' hair transplant surgery only – and failed to offer other non-invasive treatments, and a new less-invasive surgical treatment, as effective options as well.
"I'm not surprised that RealSelf.com's new survey on cosmetic treatment preferences clearly showed there is a strong desire among both men and women for better hair through hair transplants," said Alan J. Bauman, M.D., a board-certified hair restoration surgeon. "However, had the survey offered other widely available and non-invasive hair loss treatment options like Low Level Laser Therapy (LLLT), finasteride, minoxidil and dutasteride, the percentages of interested men and women would have been even higher."
"The survey also failed to mention a newly available type of hair transplant surgery called Follicular Unit Extraction (FUE) using NeoGraft, which is a considerably less invasive hair transplant and requires little downtime for patients," said Dr. Bauman.
For more information about the many available treatment options for male and female hair loss, visit Dr. Bauman's website at http://www.baumanmedical.com. To see the full survey, visit http://www.RealSelf.com/blog.
About Dr. Alan Bauman:
Alan J. Bauman, M.D., founder of Bauman Medical Group in Boca Raton, Florida, is a top U.S. medical expert on hair loss and restoration for men and women, including eyelash, eyebrow and scalp transplants, as well as low level laser therapy. Dr. Bauman was the first hair transplant surgeon to demonstrate the FUE method of hair transplantation at the International Society of Hair Restoration Surgery's Orlando Live Surgery Workshop in 2004 and developed the first commercially available instrument for manual extraction of FUE grafts, called the 'Bauman MINDEX.' Known for his expertise in female hair loss, approximately 50-percent of Dr. Bauman's patients are women. Dr. Bauman has been accepted by the International Alliance of Hair Restoration Surgeons, recommended by the American Hair Loss Association, is a Diplomate of the American and International Board of Hair Restoration Surgery and is a featured lecturer at many major medical conferences. Websites: http://www.baumanmedical.com and http://www.youtube.com/baumanmedical
###