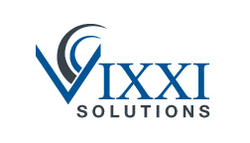 As customers roam outside of our network footprint, VIXXI is able to ensure they remain E911-protected.
Englewood, CO (Vocus) March 6, 2009
CornerStone Telephone Company (CornerStone), a premier integrated communications provider, announced today the selection of VIXXI Solutions, Inc. (VIXXI), the leading-edge nationwide E911 provider, to provide 911 support for its recently launched Hosted IP Phone Service because of VIXXI's unique support capabilities.
"VIXXI was instrumental in our expansion to Hosted IP," says Don Walsh, Chief Operating Office of CornerStone Telephone. "As customers roam outside of our network footprint, VIXXI is able to ensure they remain E911-protected."
Cornerstone's new service was launched in November 2008, with an additional revenue stream added in January 2009 via their associated softphone product.
To meet customer needs, CornerStone selected VIXXI's end-to-end 911 solution, VIXXI-Link, which comes with an easily integrated web-portal for real-time address validation of nomadic users. The solution also offers Dynamic Geospatial Routing, an industry first, which calculates the best PSAP route at the time of the call as determined by up-to-date x,y coordinates, especially critical for the changing location of roaming users.
CornerStone, who specializes in services for business customers, has had strong traction with the Hosted IP launch and projects revenue growth of 33% in 2009. With the recent announcement of their agreement to acquire Richmond Telephone Company and Richmond Networx, CornerStone has fast-moving support demands.
President and CEO of VIXXI, Christopher Camut, commented, "We are excited to support the aggressive growth of CornerStone's exceptional Hosted IP service. Our specialized solutions make us the ideal provider for their expanding business needs."
About VIXXI Solutions, Inc.
VIXXI Solutions, the leading-edge nationwide E911 provider, covers the end-to-end architecture of emergency communications with patent-pending, IP-based technology. Offering customized solutions for legacy and next generation environments, VIXXI seamlessly supports wireline, wireless, VoIP, and telematics on a single platform, quickly driving cost savings for customers and increasing the effectiveness of the nation's public safety system.
About CornerStone Telephone Company
CornerStone Telephone Company is an integrated communications provider specializing in services for business customers. The company provides it's customers with the highest level of customer support while offering competitive service rates. CornerStone has over 50,000 access lines, providing local and long distance telephone service, high-speed Internet access, VoIP, security services and business telephone systems. The company services customers in New York, Massachusetts and Pennsylvania.
Established in 2001, CornerStone has over 115 employees and 10,000 customers. The company is headquartered in Troy, N.Y. with offices in Syracuse, Oneonta, Buffalo, New York City, and Poughkeepsie and was voted fastest growing mid-size company and one of the Best Places to Work in the New York State Capital Region in 2007 and 2008. For more information, visit http://www.cornerstonetelephone.com.
###