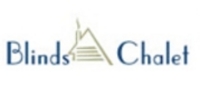 Put together a quick one page presentation of the energy savings and features of the blinds and shades and make sure it is available to potential buyers
Phoenix, AZ (Vocus) September 18, 2009
Blinds Chalet says energy efficient window blinds in today's economy can be attractive addition to a home for sale. By providing your realtor with information outlining the benefits of energy saving products installed in the home, you will be able to set your home apart from other comparable options on the market.
Point out the monetary savings that your window blinds offer by providing copies of past bills and receipts showing the difference.
If you don't have energy bills to show, then provide information about the estimated savings. Most energy efficient blinds will come with some sort of estimated savings.
On blindschalet.com, you can estimate savings by square footage. For example, a 2,000 square foot home is able to decrease energy use by 15-75% depending on type of window blind installed and the season. Monetary savings can be between $210 and $309 annually.
"Put together a quick one page presentation of the energy savings and features of the blinds and shades and make sure it is available to potential buyers," says Chris Stanley of Blinds Chalet. "We provide a calculator on our website. Enter the square footage of your home and the result will give you an estimated savings amount. Sometimes it is surprising for people to see how much of an impact blinds can make on energy costs in a years time."
For more information on Blinds Chalet or current trends in the industry contact Chris Stanley at info (at) blindschalet (dot) com or by phone at: 1-888-633-7840 or 480-633-7840. Or visit Blinds Chalet online at http://www.blindschalet.com.
Contact: Chris Stanley
Company: Blinds Chalet
http://www.BlindsChalet.com
Phone: 1-888-633-7840 or 480-633-7840
Email: info (at) blindschalet (dot) com
# # #