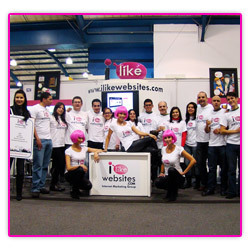 Bogotá, Colombia (Vocus) July 2, 2009
Internet marketing company I Like Websites was part of the Andigrafica 2009 trade show, held in Corferias "trade center" Bogota Colombia last week. Being one of Latin America's largest Graphic Industry events, many well known and respected companies were brought together. Over 130 worldwide companies took part in this event June 23rd through the 27th.
Last week, Bogota was filled with curious visitors waiting for Andigrafica´s 2009 inauguration ceremony to begin. Internet marketing company, I Like Websites was one of the firms present at the trade show. I Like Websites offered visitors an in-depth view of their innovative solutions for online graphic design and Internet Marketing.
As one of the few online design and Internet marketing companies, I Like Websites made its presence known by presenting their cutting-edge strategies for corporate needs and placement in the Graphic community.
Andigrafica 2009 received extremely positive feedback from visitors and trade show exhibitors. The growing interest towards the development of the Graphic Industry made this event an effective way of displaying today's popular trends. I Like Websites provided visitors with solutions to Internet marketing and graphic design needs, along with fresh perspectives on improving online design strategies.
# # #