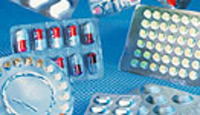 (Vocus) June 30, 2009
The Northern Irish packaging machinery manufacturer, Sepha Ltd. is breaking into one of the world's largest pharmaceutical markets, Japan, by showcasing its money-saving, leak testing and de-blistering machines there for the first time at the world's largest pharmaceutical event in Tokyo on 1-3 July. Ahead of its presence at Interphex, Sepha has already received very positive feedback from Japanese pharmaceutical manufacturers during a fact-finding mission and believe it is the right time to forge ahead with its presence there.
Sepha CEO Aubrey Sayers explains: "As the economic downturn forces global consolidation of the pharmaceutical industry and puts the focus on projects that achieve cost savings and a quick return in investment, we believe the time is right to introduce BlisterScan in Asia. This is an innovative leak-testing machine that tests for leaks in blister-packs of drugs without the need for pack disposal after testing. This reduces waste and saves the pharmaceutical company time and money - factors that are becoming increasingly important within the pharmaceutical industry. We have something unique to offer and Interphex is the ideal opportunity for people to see it in action."
BlisterScan can detect and locate leaks as small as 7 microns across a full cross-section of the entire blister web. Blister packs are scanned by a beam of light both before and after a vacuum is applied. The difference between these scan readings is used to calculate the size of the hole in the blister pack. It identifies the precise pocket which leaks - ideal for testing alongside blister lines to speed up diagnosis of any problems and preventing the production of excess rejects. It is a non-destructive, clean, dry process so any packs that pass the test can be returned to the production line. Packs that fail the test can have the contents removed for repackaging using one of Sepha's de-blistering machines. The alternative Methylene blue dye test by comparison renders any tested blister packs unsaleable.
Operators have no influence over the results of the BlisterScan test as the Pass or Fail status of each pocket is shown on the screen, and can be printed out or saved. BlisterScan can be fully validated, unlike the Blue Dye test where operator has to make a subjective decision whether a pack passes or fails.
Sepha will also be introducing Press-Out Manual Wide -- a small, portable, manual de-blistering machine that is suitable for in-line and diagonal push-through blister packs. It does not have any tooling to change over and only takes about 3 minutes to set up for a new blister pack. It can de-blister up to 20 packs per minute and is operated manually by a handle.
Background Information about Sepha Ltd:
Sepha is a specialist manufacturer of non-destructive inspection equipment for inspecting the seal integrity of pharmaceutical and medical device blister packs. Sepha also designs and manufactures a range of deblistering equipment for product recovery from pharmaceutical blisters and lab-scale blister packing machines for clinical trial use. For further information see http://www.sepha.com
###